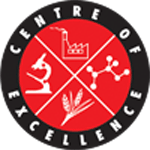 Sustainable growth for any business demands ongoing research and development within the organization. R&D thus needs to be pushed through the organizational bureaucracy so that it commands not only the required time of management but also their attention and focus with regards to prioritization of funds allocations toward it. The world is moving too fast and demands led by technology-driven lifestyles are too insistent for it to be any other way.
One would imagine that in a presumably "low technology" business such as the manufacturing of say biscuits, the role of R&D would be of little significance and importance. However, contrary to common perception this is not the case at all. R&D for a food company is in a way even more critical than it is for say a consumer electronics manufacturer; simply because barring the financial loss, the latter can possibly absorb the loss on one failed new model with the introduction on a newer one. A failed product for a food company on the other hand may pose a serious health risk to consumers with long-term ramifications on their trust and confidence in the company and food product that they may have had an unfortunate experience with. This may be stretching the example but it is only to make the point that manufacturers of biscuits and other food products must seriously and urgently think of investing in R&D to ensure product quality and be in a position to quickly develop new products in line with ever changing taste preferences of consumers.
This article looks at how one biscuit company in Pakistan has visualized its R&D activity as a critical and quintessential function for ensuring sustainable business growth. English Biscuit Manufacturers (Private) Limited, or simply EBM, produces in excess of 95,000 tons of biscuits a year which translates to about 45 percent of the total branded biscuit production in the country. In year 2000 the company's production was a mere 8,253 tons. The growth of EBM has indeed been exponential and has far surpassed that of competitors.
This envious volume growth can be attributed to a number of factors ? from visionary leadership to creative marketing. But in the food sector especially, no product or brand can expect to gain huge popularity if it does not stand the test of quality in all its facets ? taste, aroma, texture, freshness, purity, wholesomeness and nutrition. EBM?s products excel on all these counts and this fact is evident by its clear-cut market leadership position in terms of volume shares.
Historically, the pursuit of excellence in ensuring product quality has been somewhat of an obsession at EBM with no compromises. The direction for this was set in the early days of the company and came from the top management so much so that this philosophy has become an integral element of the company's ethos. Interestingly, the leadership gave a deeper meaning to quality assurance, by including in the definition of quality another element ? constancy. Product batches produced at different times throughout a year for
example needed to be not only of excellent quality, but also deliver on the same constant taste experience over the different production cycles. In pursuit of its vision the Company has been amongst the first in the country to have achieved internationally acclaimed certifications such as ISO 9001, ISO 22000, ISO 14000 and HACCP. At one point in time, EBM was the only food company in the country to have all these certifications.
The pursuit of excellence in quality inevitably and seamlessly got integrated into the Company's research and development activity. As the Company invested heavily into capacity expansion, driven by a burgeoning demand for its products, the leadership visualized a time ahead when R&D would have to expand its footprint to export the quality mantra so to speak, to the Company's supply chain. Already the Company was advising its raw material and packaging suppliers on how to ensure higher quality, minimizing wastages and setting stringent standards for all procurement which suppliers had to meet. Given the volume of business the Company was gene-rating for its suppliers, it was not surprising to see their willingness and motivation to comply with the stringent requirements and conditions of EBM.
It was thus but natural that the R&D facility at the Company needed to keep pace with an ever widening role. Here the Company management made a vital decision after thorough deliberation. Instead of taking the obvious route of expanding the existing R&D facility, it decided to take a quantum leap and set up a full-fledged Centre of Excellence, with the vision, "to create a sustainable, knowledge-based, state-of-the-art research facility, serving a catalyst of change for both internal and external resources, to enhance their capabilities in the pursuit of excellence for the ultimate benefit of the community at large."
Set up with an investment of over Rupees 200 million, equipped with state-of-the-art equipment procured from global sources and staffed with a dedicated team of highly qualified food industry scientists and professionals, EBM?s Centre of Excellence (COE) became the first ever such research facility to be established in the private sector.
The initial mandate for the COE was envisioned:
Bringing out 2 international publications related to cereal & baking technology every year
Conducting minimum 2 short courses every year
Organizing seminars, lectures and workshops
Conducting ingredient replacement trials
Training of M.Sc. level students
Further developing linkages between academia and industry
Training of employees
Training and awareness development of raw material suppliers
In line with its vision, the COE then went about establishing academic linkages to share know-ledge and provide the opportunity to researchers in universities and other institutions to contribute to the overall development of the food industry, its vendor industries, and at the holistic level, to agriculture.
Wheat quality varies significantly within & across the different environmental cultivation areas. It is the need of the hour to provide awareness to our growers to produce those varieties that are in demand for most of the local consumption & export. The COE can play an important role, through working with the agriculture sector in identifying the most demanded varieties.
Flour is the most important ingredient in the production of biscuits. This is because it has a number of quality parameters that determine specific use of flour in each of the biscuit types. The key indicators of wheat flour quality include FQN (Farino Quality Number), DOS (Degree of Softening), DS (Dough Stability), GI (Gluten Index), TV (Trough Viscosity), PV (Peak Viscosity), WG (Wet Gluten), etc. These are determined, using sophisticated equipments at COE, like Farinograph, Micro Visco Amylograph, Glutamate, Kernalizer Moisture Analyzer etc. During the processing stage, these parameters help in understanding the behavior of dough & predict the end quality of biscuits. Flour has starch & protein as major constituents. Starch characteristics are tested on our Micro Visco Amylograph which tells us the extent of damaged starch & pasting properties. Farinograph is the most important equipment at COE that helps the processors to select flour for specific product.
COE is now in a position to help allied industries, e.g. millers for evaluating the quality of flour or to help them establish a simple mini-lab at their own premises, for evaluating the quality of flour and to distribute it as per their consumer's demands.
COE will also be prepared to conduct tailor-made courses as per industry's demand to train their employees and to help them to establish labs of their own for quality assurance for their products.
Over a short period since its establishment in the year 2007, the COE has built highly effective and beneficial academic linkages with a number of institutions, including the Institute of Food Science & Technology, University of Agriculture, Faisalabad, the Department of Food Science and Technology, University of Karachi, the HEJ Research Institute of Chemistry, University of Karachi, & The British Council, Pakistan. The most recent one being a project for strengthening industry-academia linkages and helping small and medium enterprises (SMEs) in the food sector. The COE has developed strong academic collaborations with some of the well known cereal scientists at universities in USA, Canada, & France, and has published joint research papers. The centre has also provided training to one of the food technology students from France too.
So what benefits has the COE brought to EBM specifically, and to the industry and society gene-rally The Company likes to sum these up simply into 3 areas:
Quality assurance of raw materials and process control in EBM's own operations
Extending excellence ethos into the supply chain
Developing qualified human resource in food technology for the company and for the country
Looking ahead, a research facility needs to remain dynamic to remain beneficial. The EBM COE is well aware of this and various opportunities and linkages are further being explored. There is for example currently a 3-year research project in partnership with the British Council and the Karachi University to incorporate all the cereal brands to make healthy economy products. Another collaboration in the pipeline is a course, Train the Trainers in Biscuit Technology? being taken up in collaboration with the Campden BRI – Food and Drink Innovation, UK which is also being facilitated by The British Council.
Seen in another light, the COE is a unique example of embedding CSR into core business operations. If the fundamental corporate social responsibility is producing the highest quality product at a competitive price and with the least environmental impact, then the COE assures this. From working towards continuously improving the quality of ingre-dients and raw materials for high quality products, to bringing efficiencies in costs (and hence in price to consumers) to reducing its environmental footprint through continuously improving packaging for example, the Company and the consumers of its products are benefiting from the output of the COE.
At the holistic level, the COE research is benefiting agriculturists, millers, broader food industry, students, scientists, researchers, nutritionists and the larger civil society.