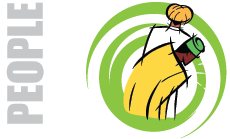 Increasing Demand for CSR Jobs Outpaces Supply: CSR Job Report
A multi-year study on CSR jobs was published by Net Impact, an international nonprofit organization which helps TBL-minded companies connect with top MBA talent, and the California-based CSR Recruiting firm, Ellen Weinreb.
The CSR Jobs study found that there has been a growing interest in MBAs looking for CSR jobs and although there are more CSR jobs available to business school graduates now than ever before, their supply (and hence serious CSR implementation?) is not enough to meet the demand.
Does this indicate a dreamier crop of new capitalists, as the current capitalist core may label them? Or a more responsible group, ready to tackle real world problems, with real business solutions?
The study found that environmentally focused jobs are one of the fastest growing areas, especially in clean-technology, consumer products, and public relations.
The survey found a 37% annual growth in the number of CSR jobs over the past 3.5 years, with specific growth in positions combining environment and business.
The study looked at 3.5yrs of 1,255 CSR job listings posted on two of the leading sources for CSR-related jobs: Business for Social Responsibility's (BSR) jobs page and CSR-Chicks, a listserve for CSR professionals based out of London.
A survey conducted by Net Impact in 2006 of MBA student opinions on the relationship between business and social and environmental issues found growing interest in CSR jobs. About 80% of students surveyed wanted to find CSR jobs; 60% said they were interested in finding them jobs right after graduating. The submitted number of resumes of interested MBA students increased 46% since 2005, to 1126 from 796.
Also, active membership of business students and professionals joining Net Impact to access career resources has almost doubled to about 5,000 in 2007 from 2,600 three years ago.
As the demand for CSR implementation expertise increases at a rapid pace, graduate schools are recognizing the need for both environment and business expertise and knowledge, and are focusing on developing related programs. An example: the recent $10M gift from Dow Chemical to UC Berkeley, to develop a Sustainable Products and Solutions Program.
"An increasing number of MBA students hope to find a career that blends business acumen with positive contributions to society and the environment," said Karin Cooke, Net Impact's Career Program Director. "We advise members to not only look for traditional CSR jobs, but also look for functionally mainstream positions within companies with strong CSR and environmental values".
So do these numbers indicate that true CSR practice in the business world is not even sufficient to supply jobs to meet the fledgling demands of the limited business education elite who can afford an MBA? Or, do they simply indicate that someone did something right to inculcate this budding batch of
triple bottom-liners from elite, capitalist education systems.
Annual Sustainability Conference: Globe Forum
The Globe Forum 2008 business conference will be held on May 7-8, 2008 in Stockholm. This year's theme: Business Innovation for Sustainable Growth.
Globe Forum brings together over 1500 European business leaders, entrepreneurs, academics and political leaders from dynamic growing markets, including China, India, Europe and the Gulf region, all sharing a common goal: to do sustainable business. The Forum features such diverse leaders as Yulia Tymoshenko, Prime Minister of Ukraine who was named the third most powerful woman in the world by Forbes in July 2005.
This conference will address technology and consumer perspectives and the broader energy areas, including energy availability and usage, transport and environmental issues. The platform creates business opportunities, develops clear strategies and helps connect multinational service providers, growing companies and brilliant minds.
The Globe Forum Business Network, a hub for sustainable business innovation in fast growing markets organizes the event. The network identifies trends and captures sustainable and prosperous business opportunities, particularly between Europe and fast growing markets.
Once More for Gore?
You might want to sit down for this: Al Gore will announce his candidacy for president this week, knowledgeable sources tell our content partner, Grist. Now there's an inconvenient truth for Hillary Clinton and Barack Obama. Gore believes the two Democrats and Republican John McCain aren't giving climate change the urgent attention it deserves, so he's decided to go for the job himself, say Gore advisors anonymously. A lifelong Democrat, Gore will run as an independent this time around. Gore's Alliance for Climate Protection launched a new public education campaign aimed at convincing Americans that climate change is both urgent and solvable. We're guessing that will be the thrust of Gore's presidential campaign as well – if indeed he runs.
Biofuels Boom Raises Environmental Concerns
A recent UN Report states that the biofuels boom is hurting poor consumers in Asia by driving up crop prices. It is hurting the poor rural farmers who have not seen the benefits of biofuel production and have not been able to adapt their production to cash in on the boom.
Small rural farmers lack the means and resources to extend their lands and adapt to new crops. "The impetus for large-scale farming can push the poor off their land, excluding them from biofuels," a United Nations report said.
The rise of biofuels has raised considerable criticism against countries like the United States for diverting farm products to produce biofuels, saying this had led to soaring global food prices. The United States is the world's biggest producer of biofuels, derived mostly from corn. "Several questions have arisen on even the emissions implication of that route, and the fact that this has clearly raised prices of corn," said Mr. Rajendra Pachauri, Nobel Peace Prize winner and climate change scientist.
There is a growing controversy over using food crops to make biofuels as an alternative to fossil fuels; some environmentalists and politicians assert it has raised food prices, distorted government budgets and also led to deforestation in South-East Asia and Brazil.
The world must take care when developing biofuels to avoid perverse environmental effects and higher food prices.
Supporters claim that biofuels are the only renewable alternative to fossil fuels and do generally result in greenhouse gas emission savings. Scientists say some kinds of biofuels generate as much carbon dioxide as the fossil fuels they replace, and a lot of caution is needed when coming up with biofuel solutions that have a major impact on production of food grains and an implication for food safety.
Uniform Carbon Pricing is Crucial: IMF Report
The International Monetary Fund said in a report released today that sharply reducing the world's carbon emissions will cost relatively little economically if a carbon-pricing scheme is adopted soon that includes all the major-emitting countries.
The report didn't endorse one specific pricing mechanism, but said that either a carbon tax or a cap-and-trade system could work if it gradually increased the price of carbon. "There are significant risks from climate change; damages could be severe," said IMF economist Natalia Tamirisa. "The costs of mitigation could be moderate provided that policies are well designed."
Meanwhile, at the ongoing United Nations climate conference in Bangkok, the IMF's partner institution (and fellow predatory lender) the World Bank floated proposals to combat climate change that proved unpopular with developing nations. Instead of funneling cash through the U.N. climate program to aid developing countries, the World Bank suggested it should administer a $10 billion clean-technology fund, and possibly other such funds.
Critics of the proposal said the World Bank is too closely controlled by G8 countries and has a shady history of shafting poorer nations.
Clean Wave Technology has Potential for Wider Applications
Japanese sailor Kenichi Horie set sail for Japan from the Hawaii Yacht Club in Honolulu on March 17, 2008 on his latest solo adventure at sea, on what he says will be the world's longest voyage in an innovative wave-powered boat. He will travel nearly 4,000 miles aboard a 3-ton, 31 foot-long wave-powered catamaran, the Suntory Mermaid II, at a speed of up to 5 knots. The journey, which would take a diesel-powered boat about a month to complete, is expected to take Horie two to three months.
This voyage aims to prove that wave propulsion is viable. Whereas oil is a limited source, there is no limit to waves as a power source. Wave energy, the greenest nautical propulsion system since the sail, has high development potential and wide commercial viability.
The vessel is made of recycled aluminum alloy and has fins mounted side by side beneath the bow, which generate dolphin-like kicks that propel the boat forward, making it the world's first boat to be powered by the motion of waves. "The Suntory can transform wave energy into propulsive power regardless of where the wave comes from," says Yutaka Terao, an engineering professor at Tokai University in Japan who designed the boat's propulsion system.
Marine energy is still in its early stages. According to Roger Bedard, ocean energy leader for the Electric Power Research Institute, U.S., "widespread use of marine energy is about a decade away". Several projects have been launched mainly in the U.S. and Europe to harness marine power and convert the ocean or river movements into electricity – to create the world's newest form of renewable energy.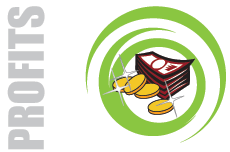 Value-based Approach Measures Sustainability Performance of Automobile Manufacturers
A recently published study "Sustainable Value in Automobile Manufacturing" is the first in the world to assess the corporate sustainability performance of 16 automobile manufacturers worldwide using the Sustainable Value approach. The study examines the sustainability performance of the companies BMW Group, Daihatsu, DaimlerChrysler, FIAT Auto, Ford, GM, Honda, Hyundai, Isuzu, Mitsubishi, Nissan, PSA, Renault, Suzuki, Tyota and Volkswagen Group over the period 1999 – 2005. This project was undertaken by researchers working at the Institute for Futures Studies (IZT) and Technology Assessment in Berlin and Queen's University Belfast
This is the first value-based method that links corporate sustainability performance and the value-based approach that is traditionally used in management practice and company financial analysis. This method establishes whether a company is successfully using its economic, environmental and social resources to create value, in relation to its peers. For example, the report found that, in 2005, Toyota generated an absolute Sustainable Value of €6.5 billion, followed by BMW with a Sustainable Value of €2.93 billion, i.e. Toyota generated €6.5 billion more profit than the average automobile producer would have achieved with the same set of resources.
So far the debate has mostly focused on the usage phase of automobiles and related CO2 fleet emissions, rather than the environmental burden created during the production phase. This study closes this gap as it enables a company's efficiency gains to be expressed in monetary terms through benchmarking a company's production resource efficiency against its competitors.
The Sustainable Value approach is a practical and significant tool for generating an in-depth, transparent assessment of corporate sustainability ratings and performance trends in the automobile industry.
Recycling and other Measures Undertaken to Reduce Waste: Japan
"Japan is home to the overwhelming majority of the world's incinerators", which is a major source of dioxin, according to The Japan Times. The amount of garbage produced in Japan is increasing every year.
About 90% of the dioxin released every year is created during waste incineration – 2,900 grams in 1998, according to a government study. Nearly half of this is believed to come from municipal waste alone, almost 80% of which is incinerated. Stores in Japan use plastic and paper bags, and elaborate gift packages and wrappings. Furthermore, disposable wooden chopsticks are widely used in the country.
By 2015, Japan aims to reduce the total amount of garbage produced by industries and individuals to 23 million metric tones – 40% of the amount produced in 2000. The government target for individuals is a reduction of 20%. Japan aims to achieve this target through recycling and other measures such as less packaging.
A set of plans to promote recycling and halve the garbage it produces was launched by the Cabinet recently. Japan will urge citizens to avoid using disposable chopsticks and instead carry their own, and go shopping with their own bags instead of using plastic ones. The adopted plans also encourage the obvious: that people use public transportation and ride bicycles.
Office Equipment Eco-Impact Calculator
A new sustainability calculator developed by Xerox can help companies calculate the environmental impact of office devices and reduce the energy wastage of printers, copiers, and other newfangled technology. The calculator is designed to consider factors including type of print cartridge, print colour, speed, number of pages printed per month, and Energy Star rating, and creates bar graphs demonstrating energy consumption, greenhouse gases, and solid waste produced from use of the office device.
The "Sustainability Calculator" uses proprietary algorithms and research to suggest ways to reduce energy and paper consumption from office devices, regardless of manufacturer. The calculator has two sets of fields. After the first basic set, an office manager can describe how he would like to see the machines perform in the second. The calculator shows bar graphs covering energy consumption, greenhouse gases and solid waste produced by the machine. Defense manufacturer Northrop Grumman decreased the number of printers and copiers in one of its divisions from 2,000 to 1,100 after using the calculator, Xerox states. As a result, the company's energy consumption fell 27%, greenhouse gases by 26% and solid waste by 33%.
There is an increasing awareness of the eco-impact of office devices. On the lighter side, a American education institutions have observed a strange, contagious disease striking photocopy machines. Symptoms of this disease include "a propensity to chew up trees at an amazing rate, all while using tremendous amounts of energy in the process." This has raised great concern in several schools in New York and Florida, for instance. A national day of action will be observed on April 17 to stop global warming by putting copiers under quarantine.