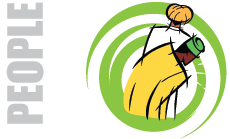 IFC Partners with Global Reporting Initiative to Improve Corporate Reporting on Gender Issue
A 12-month research and consultation project has been launched in September by IFC, a member of the World Bank Group, and the Global Reporting Initiative (GRI) to help private enterprises worldwide create new opportunities for women, adopt best practices in sustainability reporting, and improve their bottom lines.
The project is expected to help develop a Gender Sustainability Reporting Resource Guide that will complement the GRI's innovative Sustainability Reporting Framework, the most widely used and recognized global framework for nonfinancial reporting. The GRI framework links elements of effective sustainability management systems with indicators that can drive continuous improvement of company performance.
This project is part of a larger IFC-GRI partnership to help companies adopt sustainability reporting as a tool for improving environmental, social, and business performance. The governments of Germany, Iceland, and Switzerland are lead sponsors of the project.
Rachel Kyte, IFC Vice President for Business Advisory Services, said, "Adding a gender perspective to existing nonfinancial reporting frameworks will help private companies win recognition as diversity leaders by workers, investors and consumers."
Sean Gilbert, Director of Sustainability Reporting Framework at GRI said that GRI will provide practical, hands-on guidance for reporting on gender issues through extensive consultations with GRI's global network.
The new guide is intended for companies that want to establish themselves as leaders in managing gender issues. It will demonstrate the value of creating business opportunities for women, provide guidance on improving gender management through sustainability reporting, and help improve the quality and scope of gender reporting by including new categories such as "women as consumers," "women as entrepreneurs in the supply chain," and "women as part of the community."
CSR TRENDS: A Practical, In-depth Tool for CSR Reports
CSR TRENDS 2008, a practical and in-depth tool for organizations and practitioners, was released recently by Canadian Business for Social Responsibility (CBSR) and Craib Design & Communications. CSR TRENDS is an overview of trends and best practices in the ever-expanding field of corporate social responsibility reporting. It surveyed 75 Canadian and international reports and reviewed a larger group of 250 reports for best practices. Best practice reports:
Address tough questions posed by stakeholder groups – 91 percent of reporters described specific stakeholder engagement methods and 64 percent provided results or responses from engagement initiatives.
Place their information in global context by using external guidelines – 71 percent of reporters used the Global Reporting Initiative (GRI) guidelines, while 20 percent used the UN Global Compact principles.
Use the web effectively, including interactive timelines, maps, games, "create your own report" capabilities, and more.
New reporters and those with years of experience will benefit from current case studies, statistics and useful visual examples in a number of areas of reporting. The CSR trends survey can help companies create a framework for their own reports.
Environmental Crimes Rampant and Under-investigated, Report Says
Environmental crimes such as illegal logging, trade in endangered species, illegal fishing, and trade in banned refrigerants are rampant and growing, according to a report from the nonprofit Environmental Investigation Agency. Organized crime networks are raking in over $10
billion a year through commission of environmental crimes, and national and international police organizations are doing little to stop them, the report charges.
"Even if we bring intelligence to the attention of authorities, often the political will is not there," said EIA's Debbie Banks. "We really need to see environmental crime treated as seriously as narcotics and arms. At the moment, that's not happening."
Some of the recent growth in environmental crimes is due in part to "the proliferation of international and regional environmental agreements, [which lead] to more controls on a range of commodities," the report says. "It is also due to mutations in the operations of criminal syndicates which have been diversifying their operations into new areas like counterfeiting and environmental crime.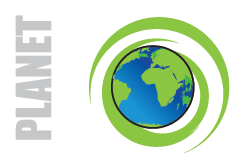 Greening the Internet
A recent study by McKinsey, a consultancy firm, and the Uptime Institute, a think tank, predicts that by 2020 the carbon footprint of the computers that run the internet will be larger than that of air travel. Data centres consumed 1 percent of the world's electricity in 2005.
According to Google, "computing centres are located on a ship or ships, anchored in a water body from which energy from natural motion of the water may be captured, and turned into electri-city and/or pumping power for cooling pumps to carry heat away." The increasing number of data centres necessary to cope with the massive information flows generated on popular websites has prompted companies to look at radical ideas to reduce their running costs.
The supercomputers housed in the data centres use massive amounts of electricity to ensure they do not overheat. As a result the internet is not very green.
Google has announced plans to launch its own "computer navy" -supercomputers which will enable operation of its internet search engines on barges anchored up to seven miles (11km) offshore. The "water-based data centres" would use wave energy to power and cool their computers, reducing Google's costs.
Rich Miller, the author of the datacentreknowledge.com blog, stated that Google's computer navy solution is: "Really innovative, outside-the-box thinking". Technology experts said it is an unexpected but clever solution.
Microsoft is also looking into building a data centre in the cold climes of Siberia, and in Japan, Sun Microsystems, a technology firm, plans to send its computers down an abandoned coal mine, using water from the ground as a coolant. Sun said it could save $9 million (£5 million) of electricity costs a year and use half the power the data centre would have required if it were at ground level.
Green Power for Mobile Programme in Developing World
The Green Power for Mobile programme, an initiative of the GSM Association, will transition mobile phone towers which currently run on off-grid power to renewable energy. This programme will save about 600 Million Gallons of Diesel. A news story on treehugger, the leading media outlet dedicated to driving sustainability mainstream, states that the end objective of this initiative is "to use renewable energy to power 118,000 mobile phone base stations – the sites that receive and transmit calls – by 2012. New and existing off – grid sites currently running on diesel generators will be targeted first. Powering these base stations with solar, wind or biofuel will save 600 million gallons of diesel fuel each year".
The Green Power for Mobile programme has already begun in some places: The Pacific Island of Vanuatu has 17 stations running on wind or solar; 30 stations in Kenya are running on wind and solar. In Andhra Pradesh, India 350 stations are currently running on an 80/20 mix of diesel and waste cooking oil, but in the future this is expected to be a 50/50 mix, with sustainable grown biofuels replacing the waste cooking oil.
In the Wake of The Hurricane..
Hurricane Ike left a big mess behind as it passed over Galveston, Texas, and other Gulf Coast areas, but the mess wasn't just from debris. Just as with Hurricane Katrina, the combination of destructive high winds and subsequent flooding have created a toxic soup that's potentially dangerous to residents, cleanup crews, and the environment. Floodwaters have mixed with gasoline, paints, household chemicals, and construction debris (some containing asbestos) to make an unpleasant, icky, potentially hazardous mess that could also cause respiratory problems when it dries into dust. "Quite frankly, we are reaching a health crisis for those that are remaining on the island," said Galveston city manager Steve LeBlanc. Plenty of standing water has also led to a boom in mosquitoes and the county has been asked to spray the area to kill the larvae.
Hurricane Ike has also messed with area wildlife. Ike's storm surge helped turn some fresh-water wetlands as far as 20 miles inland into salty marshes hostile to many freshwater fish, as well as other wildlife. "[The salt
infusion] exasperates everything that needs freshwater," said Jim Sutherlin, superintendent of a Gulf Coast wildlife area. Algae blooms have also been a problem; caused by untreated sewage rushing into Galveston Bay after the storm, algae blooms have been sucking oxygen out of the water, leaving little available for marine life. Ike's high winds also shredded many mulberry trees that migrating birds depend on for fuel to cross the Gulf of Mexico.
(Shared by Grist, an online environmental news magazine)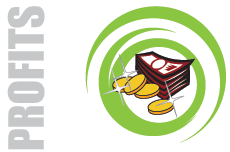 Recycled Messenger Bags Cut Costs Considerably
The new Hewlett-Packard laptop "will be displayed on shelves wearing only the HP Protect Messenger Bag", at Wal-Mart. Scandalous! But actually, there's no need to avert your eyes: the HP Pavilion dv6929 is served up in a recycled, reusable messenger bag instead of a box, cutting cardboard and plastic packaging by 97 percent. Thinking outside the box helped HP win Wal-Mart's Home Entertainment Design Challenge, which judged suppliers' products on attractive design, environmental innovation, and less-wasteful, less-toxic packaging. Wal-Mart says 25 percent less truck space is now needed to schlep the computer to stores, cutting transportation costs by 31 percent. In addition, purchasers of the $798 laptop, which is available only at Wal-Mart and Sam's Club, can recycle an old PC for free.
(Shared by Grist, an online environmental news magazine)
New Study Calls for National Commitment to Increase Energy Efficiency in Low-income Homes
An estimated 25 million low-income families in America struggle with increased utility and energy costs due to inefficiently built housing. A new study by Enterprise Community Partners, 'Bringing Home the Benefits of Energy Efficiency to Low-Income Households: A Case for a National Commitment', calls for a national commitment to rehabilitate and retrofit low-income housing with energy-efficient features that will offer substantial financial savings for residents and ensure long-term gains in environmental and energy sustainability.
The Department of Housing and Urban Development (HUD) currently spends more than $4 billion each year to pay utilities in government-assisted properties. Yet, these funds cover only a fraction of the families and individuals in need of financial help. In contrast, with an annual investment of $5 billion during a ten-year span to rehabilitate low-income homes, considerable gains can be made in energy savings, carbon reduction and cost savings to the renters and homeowners.
CSRwire states that "the report recommends a comprehensive, 10-point plan that would, among other aspects, be able to: Build capacity to implement low-cost improvements; Ensure climate change legislation supports low-income home energy efficiency; Green the revitalization of distressed public housing communities; and Incentivize major financial institutions to finance energy-efficient very low-income homes. These recommendations would engage public-private partnerships to help overcome the market barrier of financing the cost of improvements. The points also offer suggestions for federal support to incorporate private capital investment such as credit enhancements and tax incentives as structures to diversify direct governmental spending".
"A national commitment to bring home the benefits of energy efficiency to low-income families in their homes would save families money, cut carbon emissions and create hundreds of thousands of good green jobs, " said Stockton Williams, senior vice president and chief strategy officer of Enterprise Community Partners.
(Shared by Grist, an online environmental news magazine)
Pledge to Deliver Access to Financial Services Worldwide
A pattern of exclusion from access to financial services persists around the world and surfaces in developed and emerging economies alike. An estimated 2 billion consumers worldwide lack access to basic financial services, including nearly 50 percent of citizens in new EU member states, 70 percent of the population in Mexico and places like Tanzania where bank account ownership rates dip as low as 5 percent. The Clinton Global Initiative (CGI) aims to deliver accessible, affordable and empowering financial services to at least 5 million consumers worldwide who do not currently have adequate access to financial products and services that meet their needs. CGI's objective is to direct resources and focus attention on improving access to financial services, a solution CGI views as key to alleviating poverty throughout the world.
MPOWER Ventures, a socially committed venture fund,  today announced a five-year commitment to the CGI. "This commitment keeps our mission in focus and the collective efforts of the MPOWER group of companies squarely aimed at the positive impact we seek to achieve by providing affordable and accessible financial services…" said Roy Sosa, founding partner, MPOWER Ventures. Innovations like prepaid debit cards have been a powerful solution for bringing unbanked consumers into the financial mainstream in the U.S. and Europe.
The venture fund aims to develop more such innovative solutions and breakthrough products capable of reaching previously inaccessible markets and will bring underserved consumers around the world a broad range of financial services, including the ability to deposit and withdraw funds, transfer funds, make purchases and accept payments anywhere, anytime.