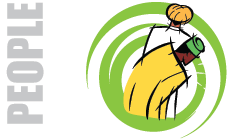 Human Rights Impact Assessments: Guide
Business can leave a significant footprint on society, both in a positive and a negative sense. To help companies assess their impact on human rights the Dutch human rights organisation Aim for Human Rights has developed a guide for Human Rights Impact Assessments (HRIAs) which are based on the Universal Declaration of Human Rights. In 2008, we marked the 60th Anniversary of the Universal Declaration of Human Rights. "Despite six decades of major developments and achievements, injustice, poverty and inequality are still widespread. A renewed commitment to human rights is needed more than ever", says Mary Robinson, President of Realizing Rights: The Ethical Globalization Initiative.
The guide argues that there is a need for a sector-specific focus on human rights and that hence further developments in the field of HRIA are needed to which a company can contribute by applying HRIA tools. The report states that "Human Rights Impact Assessments (HRIAs) are an important strategy for companies to accomplish due diligence, and for stakeholders to monitor a company's performance. This Guide to HRIA Tools aims to assist business managers of (multinational) corporations and their stakeholders to find their way in the world of Human Rights Impact Assessments. It helps to select the best tool(s) to assure the best HRIA process for the project."
HRIAs help the private sector to identify and implement its responsibilities towards ensuring respect for human rights. In order to work towards a more equitable and sustainable future, governments must be held accountable for their legal obligations to protect rights, and civil society and the private sector have to join in on their appro-priate respon-sibilities, states the guide.
Shared by CSR Asia, a social enterprise that promotes sustainable business practices
Sustainable Tourism Report
The 5th annual Sustainable Tourism Report, published in March 2009 outlines methods of getting economic benefits from sustainable tourism practices and encourages travel and tourism businesses to take advantage of these opportunities now.
Apart from identifying marketing opportunities and principles in sustainable tourism, the report includes a complete marketing guide, concentrating on modern, sustainable, marketing methods. The report includes details of 10 specific markets and over 40 selected social networks.
The report outlines the major global challenges we face (inclu-ding financial, fuel, food, water, population – and safety issues) and identifies methods that sustainable tourism enterprises can use to both address and help to mitigate them – healthily and profitably.
It goes on to define sustainable tourism and offer outlines of potential actions for a wide range of tourism businesses.
The report embodies a marketplace survey making use of current World Bank thinking and comments from 11 high ranking global sustainable tourism executives. Predictions are made which will assist any tourism enterprise understand and plan for the future. Sections are devoted to current political thinking, and the development opportunities to which tourism may be addressed.
The report highlights current opportunities from which tourism enterprises may benefit – particularly sustainable tourism certification and carbon
management.
"This is the most comprehensive report yet," said Valere Tjolle, publisher. "The challenges are bigger – the opportunities greater for any travel and tourism business. The rewards for sustain-ability are growing every day. The report provides a basis for anyone to understand the market and take advantage of the opportunities." The 115-page report is intended as a method of understanding sustainable tourism today, opportunities and marketing methods.
Asia-Pacific Real Estate 'Green' Professionals
According to an article in The Edge Daily, Asia Pacific real estate executives showed a greater willingness to invest in sustainable solutions than the global average, with 60 percent willing to pay a premium on green solutions. The article says that even in the current economic climate, real estate executives have not been deterred from pursuing sustainability strategies, but that the focus on green buildings continues to increase. According to a survey by Jones Lang LaSalle and CoreNet Global, 76 percent of the companies surveyed believe that sustaina-bility is a critical business issue, up from 47 percent in 2007, and those who aren't focused on it today expect that they will be soon. 
In addition, 57 percent of respondents reported broad implementation of energy efficiency programmes as the strategy with the greatest financial payback. In fact, 73 percent cited energy costs as an important metric, surpassed only by the 82 percent who consider green building ratings and certifications a key factor in making space decisions.
Shared by CSR Asia, a social enterprise that promotes sustainable business practices
Earth Day Green Curriculum for Middle School
An educational and engaging curriculum and activities for use by teachers in celebration of Earth Day on Wednesday, April 22, 2009, has been developed by Seventh Generation, the America's leading brand of environmentally friendly, non-toxic home and personal care products and a renowned green educator.
All curriculums are designed to increase students' awareness around personal and environ-mental health and enrich their time in the classroom. Curriculum is available for elementary, middle and high-school instruction and is complete with the following:
 Relevant, historical facts regarding Earth Day
 Hands-on activities with an emphasis on the applied  sciences requiring minimal materials and preparation
 Discussion guides about indoor and outdoor  environmental health and conservation
 Carbon Calculator to determine a family's carbon footprint
"This curriculum serves to motivate and stimulate students on the topic of environmental health and conservation, establishing base-line knowledge to encourage thoughtful decisions and behavior," said Seventh Generation Director of Education Susan Johnson. "Seventh Generation is genuinely invested in generating inspiration through education."
In a time when American education is deemed under-performing, teachers feel unpre-cedented pressure to not only teach to and administer standardized testing, but to employ creativity in the classroom and challenge students with timely and applicable content.
Shared by CSR Wire
E-waste: Design the 4th Bin
When it comes to throwing things out, we have a lot of bin options for sorting – trash, compost, paper, plastic, metals…but what about e-waste? e-Waste too often ends up in the trash bin because, while it really is easy to recycle it, it takes an extra step or two and, well, some folks are a touch lazy. So, a new design competition is underway to develop a logo that incorporates e-waste as "the 4th bin."
Valiant Technology is calling for entries in an international competition to design a logo and a collection bin for e-waste recycling.
The logo is intended as a public-domain design, similar to the familiar möbius strip on current paper/plastic/metal recycling bins. The 4th Bin is to be the means by which e-waste is responsibly collected.
The intent is to see a clearly labeled 4th bin placed centrally in every building in New York City, and eventually all across the country.
Submissions for ideas will be taken from May 1, 2009 through July 19, 2009, with the winners announced this November. Judges include heavy hitters like Allan Chochinov of Core77, Susan S. Szenasy of Metropolis Magazine, and William Menking of The Architect's Newspaper/ Pratt Institute.
Shared by TreeHugger, an online media outlet dedicated to driving sustainability mainstream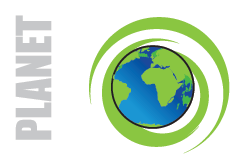 Climate Change: Publication Calls For a Global Response
Climate change will produce more frequent and severe weather patterns and pose greater threats of natural disasters to communities. In the past decade natural disasters have affected more than 250 million people per year and climate change is set to increase the incidence of such events.
A publication by the Feinstein International Center seeks to ascertain what the financial cost of humanitarian operations would be in light of increasing climate change and explores the more complex humanitarian consequences of climate-change driven disasters – that is, the socio-political consequences of droughts, floods and extreme weather.
Findings indicate a severe increase in costs of disasters, even within the next twenty years and foresee potentially catastrophic socio-economic impacts of large disasters. The publication calls for a global response to such threats in form of well-supported standby funding mechanisms that complement national disaster response efforts. It further suggests governments to encourage the innovative use of insurance and partnership between the private and public sector.
Shared by CSR Asia, a social enterprise that promotes sustainable business practices
 Largest Solar Array Developed:
Northern New England The largest solar array At 200 kilowatts in Northern New England is being built by Green Mountain Power. The new array will be the largest project in Berlin, Vermont when it is built this summer. The Berlin project will be Green Mountain Power's third solar installation.
"Building a large solar generator is an important step towards reaching our vision of supplying customers with power that has low carbon emissions, low cost and high reliability," said Mary Powell, president and chief executive officer of Green Mountain Power. "Solar power is extremely low in emissions, and perhaps best of all, with the help of declining solar costs, grants and tax credits, this project will be cost effective for our customers."
The solar generator will be located on Green Mountain Power property west of Montpelier on a site that is ideal for a solar installation, with open space and good sun.
Using a competitive bid process, Green Mountain Power has chosen Alteris Renewables (formerly SolarWorks and Solar Wrights) of Montpelier, Vermont, to build the plant. "We very consciously bid the project among Vermont companies so this project would support our green economy and create jobs here at home," said Ms. Powell
The permitting process has begun and the project is expected to be completed this summer. "This solar plant will be an important milestone for Vermont in terms of realizing cost-effective, utility scale solar generation," said Leigh Seddon, vice president of Alteris Renewables. Green Mountain Power will develop a website with generation data about the plant, which will be accessible to the public and particularly useful to school groups who study renewable energy and choose to tour the site.
Shared by CSR Wire
First Social-Networking Site For Young Eco-Warriors
Junior tree-huggers have a new tool in their planet-saving arsenal: Habitat Heroes, the first global social-networking Web site that brings eco-savvy kids together so they can share their ideas on protecting the environment, while learning about the issues at stake through interactive games and tools.
Launched on April 22, Habitat Heroes is the brainchild of Sharon Lowe, an Australian mother of three who hit upon the idea after observing her daughter playing games online.
On the site, kids can adopt an animal from an endangered species, play games, learn fun facts about the environment, and communicate with other young eco-warriors. They can select and personalize animal avatars – which are limited per species to the actual number of animals left in the real world-to represent them on the site, as well as decorate the habitat where their avatars live.
For animal avatars looking to socialize or share their ideas for fighting climate change, the "Watering Hole" is where the action's at. Parents who are leery of online chats can rest easy;
safety features have been built into the site and online conver-sations are monitored. Still worried? You can also limit the use of this function or any other feature on the site.
One tack that helps kids focus on the importance of giving back to the planet is "creature cash," a form of currency Habitat Heroes uses that can be spent at food, clothing, and other shops on the site. Because "creature cash" can only be earned after they complete environmental challenges, the kids learn that they can only indulge in the fun of say, feeding their avatar sushi or dressing it in new clothes, after they give Mother Nature a much-needed assist.
Shared by TreeHugger, an online media outlet dedicated to driving sustainability mainstream
World's First Eco-Friendly Mobile Phone
Motorola and Fido offer Canadians another way to put the environment first with today's launch of the MOTO w233 Renew, exclusive to Fido customers. Renew is the ideal mobile phone for the eco-conscious and budget-minded. This high-quality wireless device is eco-friendly in several different ways, offering: 100 per cent recyclable phone housing; an in-box postage-paid recycling envelope; Carbonfree(R) certification; best in-class talk time; and efficient post-consumer packaging.
"As the wireless savings company that cares, not only about our customers but about the environment as well, we are proud to exclusively offer the MOTO w233 Renew," says Sylvain Roy, senior vice president and general  manager, Fido. "With the availability of Renew, the first mobile device in Canada made using 25 per cent recycled plastics, our environmentally conscious customers have yet another reason to feel good about being a part of Fido, at a budget-friendly price point."
A first of its kind, the plastic phone housing for the Renew is made from recycled five-gallon water bottles. In fact, a run of 1,000,000 w233 Renew phones will consume enough five-gallon water bottles that stacked end-to-end would extend over five times the height of the CN Tower.
Renew is also the world's first certified CarbonFree(R) mobile phone on the market. Through an alliance with Carbonfund.org (TM), Motorola offsets the carbon dioxide required to manufacture, distribute and operate the phone through its lifecycle via investments in renewable energy sources and reforestation. Renew earned Carbonfund.org's CarbonFree(R) Product Certification after an extensive product life-cycle assessment.
"The MOTO w233 Renew is a highlight of Motorola's ongoing commitment to sustainability and the environment," says Bill Olson, director, Office of Sustainability and Stewardship, Mobile Devices, Motorola. "We're thrilled to offer Canadians the chance to put the environment first when making a mobile phone purchase. Renew is a phone that's been designed from the ground up to be environmentally friendly."
Lightpot is Part Pretty, Part Practical
The Lightpot is a new design by Kfir Schwalb and Orit Magia that uses LED lighting to grow herbs and small plants anywhere, and grows along with the plants. The Lightpot has an LED light that can be stretched up as the plant grows, keeping the light source an appropriate distance from the sprouts. And of course it's also a light source for a desk or table. It's much sleeker than similar devices like AeroGrow, making it great for people with minimalist sensibilities or simply small places. Having green, good smelling herbs sitting on your desk while you work certainly would freshen up the mood in the room. It's in prototype mode but expected in stores soon in various colors.
Shared by TreeHugger, an online media outlet dedicated to driving sustainability mainstream
Green Sports Venues
Think the only thing green about pro sports is the turf? Think again. New York Mets, Citi Field, the brand new ballpark is opening this spring to great green acclaim. Fans of the planet can't help but be excited about Citi Field's eco-cred: built of 95 percent recycled steel, it features energy-efficient field lighting, waterless urinals, and a green roof. Even its 42,000 seats are a (coincidental) green hue. The club is encouraging employees to bike to work, and hopes that fans will take public transportation to the games-if they can afford to come at all.
Shared by Grist, an online environmental news magazine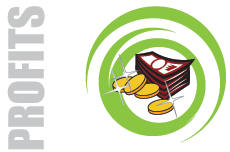 Growth In Sustainable Forestry, Agriculture Programmes Despite Recession
A lot of companies and organi-zations are making fewer and smaller investments because of the current economic recession. So it's good to hear that despite of this fact, the Rainforest Alliance has seen a good growth in its sustainable forestry, agriculture and tourism programmes during 2008. This probably means that companies understand that 'green' is now mainstream, and that consumers won't stop demanding it even when times are hard.
According to the Rainforest Alliance: "Thanks to consumer choices and business' response and foresight, Rainforest Alliance certification of forest and farmlands grew by 23 percent during 2008. Today, through both forestry and agri-culture programmes, more than 131 million acres (52 million hectares) are managed sustainably, thus benefitting landowners, communities and the environment, up from 107 million acres at the end of 2007."
The vast majority of those 131 million acres are Forest Stewardship Council (FSC) certified forests (about 130 million acres, or almost 30x more than Quebec's new huge protected area), while about 1 million acres are "Rainforest Alliance Certified" farmland from the agriculture program, though that number is growing fast: "In just one year, the number of certified farms increased from 25,640 to 31,156.". Added to the list of countries containing certified farms were Vietnam and Jamaica, where coffee farms are certified, and India and Argentina, where certified tea estates now sell to Unilever. In addition to staple tropical crops like coffee, bananas, tea and cocoa, new crops such as grapes, açai and chestnuts were added in 2008.
Shared by TreeHugger, an online media outlet dedicated to driving sustainability mainstream
Sustainable Gaming Standard
A standard development committee will develop a new Sustainable Gaming Standard (LEO 8000-200x) for approval by the American National Standards Institute (ANSI ). It will develop a comprehensive framework and common set of sustainability metrics for the supply and delivery chain. Key components to be explored in the standard development process include the procurement and use of more sustainable materials throughout the supply chain.
The standard will provide a set of metrics that encourages conti-nuous improvement of the environmental, social, and economic sustainability perfor-mance of gaming at all levels of the supply chain, says a report by the Leonardo Academy, the ANSI-accredited organization which is facilitating the development process of LEO 8000-200x.
According to Michael Arny, president of Leonardo Academy, "the goal of this standard is to aid the gaming industry in identi-fying and communicating the sustainability parameters of their products and services and to allow industry purchasers to identify their sustainability preferences when purchasing gaming equipment and services." It is anticipated that the final draft standard will be available for public comment by October 2009, according to John Rodgers, Sustainability Standards Development Specialist at Leonardo Academy.
Shared by CSR Asia, a social enterprise that promotes sustainable business practices
CSR Salary Survey 2008/09
A CSR Salary Survey was held for the year 2008 – 09. A total of 354 people completed the survey, with more than two thirds describing themselves as working in-house and the remainder operating as consultants – a similar split to last year. The percentage of people falling within the professional services category increased from one percent from last year to 12 percent this year.
Last year, the respondents were almost evenly split between male and female. This year the balance is 62 percent female to 38 percent male. This gender split was broadly the same for both in-house and consultancy roles. Overall, 64 percent worked in London (exactly the same as last year) and 14 per cent selected South East (12 percent last year). More than ninety percent of respondents worked full-time.
Overall, salary levels remained roughly in line with last year, with the £40-60k range accounting for nearly a third of all respondents. However, the greater degree of detail provided by the narrower pay bands we included in this year's survey suggests that the median salary is actually in the region of £45-50k. The percentage of respondents in the lower pay brackets, earning less than £40k, increased by five per cent. The proportion of those earning £80k or more fell, from 15 percent to 12 percent. As in 2007, five per cent of respondents reported salaries of £120k+. Consultants' salaries continue to lag behind those working in-house, with 60 percent of consultants earning less than £40k (around £10k less than the median in-house salary).
Overall, 6 percent of respondents secured annual bonuses of £25k or more, and 2 percent (nearly all in-house) received over £50k. Just under 30 percent of all respondents received no bonus. FTSE companies were the most generous in terms of bonuses, with more than quarter of respondents working for these companies receiving £10k+ and only 15 percent getting nothing. The banking and finance sector paid more generous bonuses than elsewhere.
While salaries for the most senior CSR jobs have risen, the average for this level has remained fairly static at just over £50k, and this holds true for those based in London/South East and elsewhere. Around ten percent are earning in excess of £70k and 30 percent fall below the £45k threshold. Three quarters of the respondents receive a bonus – typically worth less than £5k- and just over half receive a car or car allowance.
Closing The Door On Building New Coal-Fired Power Plants
Recently the Earth Policy Institute released a report on how community opposition, legal challenges, and financial uncertainty over future carbon costs are prompting companies to rethink their plans for coal.
Jonathan G. Dorn of the Earth Policy Institute writes, "Since the beginning of 2007, 95 proposed coal-fired power plants have been canceled or postponed in the United States–59 in 2007, 24 in 2008, and at least 12 in the first three months of 2009. This covers nearly half of the 200 or so U.S. coal-fired power plants that have been proposed for construction since 2000. The vast majority of the remaining proposals are essentially on hold, awaiting word on whether the Environ-mental Protection Agency (EPA) is going to impose limits on carbon dioxide (CO2) emissions. With further legal challenges ahead and the regulation of CO2 imminent, 2009 may very well witness the end of new coal-fired power plants in the United States."
The Congress is under increasing pressure from grassroots activists to take on Big Coal. An example is the recent protest on March 2, 2009 in Washington, DC, by thousands of individuals against the coal-burning Capitol Power Plant. The rally was the largest act yet of civil disobedience against coal in the United States.
Shared by TreeHugger, an online media outlet dedicated to driving sustainability mainstream
Carbon Impact of Biggest US Mutual Funds Revealed
Can a single, multi-billion dollar mutual fund have an impact of millions of tons of carbon? Indeed. That's what a groundbreaking study released recently by Trucost reveals. The report, Carbon Counts USA, tallies up the carbon impact of some of the biggest mutual funds in the US -which are altogether worth over $1.5 trillion.
For instance, take the mutual fund with the highest carbon impact on the list: iShares FTSE, a fund worth nearly $6 billion. And it's responsible for 1,500 tons of CO2 for every $1 million it makes-you do the math. Or don't: it's roughly 9 million tons of CO2. Basically, this mutual fund finances the pumping of 9 million tons of carbon into theatmosphere.
By way of comparison, that's a whopping 38 times more than the lowest fund on the list, which pumps only 40 tons of CO2 into the atmosphere per $1 million.
The report states, "The combined global emissions associated with fund holdings analyzed amount to over 615 million metric tons of greenhouse gases. This isequivalent to 8.6 percent of US emissions in 2007."
But what do the findings really mean? Since this is the first study to take stock of the carbon impact of mutual funds, it means there's now a resource available to investors and fund managers interested in investing in less emissions-heavy companies. And not purely for moral reasons, either-this information should appeal to investors across the board that are bracing themselves for climate legislation to influence business in a very real way.
Shared by TreeHugger, an online media outlet dedicated to driving sustainability mainstream