Social media has begun to play a key role in how companies shape their corporate social responsibility (CSR) policies and present themselves as good corporate citizens. The standard for CSR is being redefined and is evolving as a driver of innovation. The bottom line is three-fold, centered around people, planet, and profit. As business leaders strive to build more sustainable and socially responsible entities, formal social media strategies are becoming paramount.
Reaction to 'Pro-action'
A cultural and corporate shift is taking place in the world. The result of things like the current economic climate and recognition of global climate change, society is starting to push past awareness and into action. As this transition takes hold, companies are evolving from their reactive states, and moving toward more pro-active approaches.
Until recently, corporate social responsibility among businesses has revolved around risk mitigation and self-regulation. Instilled to make sure companies would abide by the law and perform ethically, CSR focused on issues such as overtime in factories and sexual harassment.
Today, CSR functions as more than just a set of guidelines to keep companies out of trouble.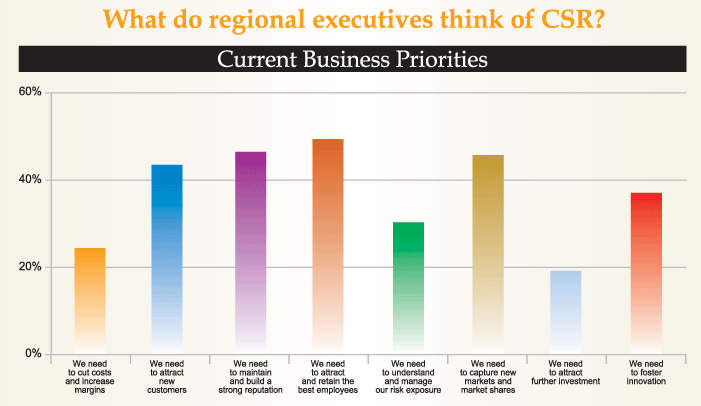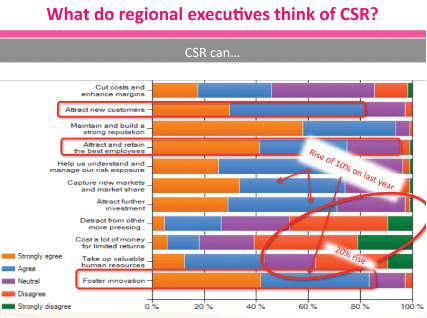 Because the end goal for corporations has risen above simply selling a product or service, the standard for CSR is being redefined and is evolving as a driver of innovation. With the three-fold people, planet, and profit bottom line, business leaders strive to build more sustainable and socially responsible entities – where formal social media strategies are vital.
Panelists at the Justmeans Social Media for Sustainability conference, held in San Francisco a while ago, offered insights on how social media can aid companies in being more socially responsible:
1. Getting to Know Your Constituents
There was a time when companies issued press releases, and operated under the impression that they controlled the message of their brand. Those days are gone. Today, the brand image is linked to the thoughts and conversations of a company's consumers. Therefore, businesses must get to know their constituents.
By sparking authentic and transparent conversations via social media, companies can learn what their stakeholders expect of them. Absolute transparency, no holds barred, is key.
Entrepreneur, Jeffrey Hollender, the Executive Chairperson of the green products company Seventh Generation, says most corporations are not nearly transparent enough.
"It's a mistake for companies to think that they
cannot tell the truth and hide anything they do," said Hollender. "Whether it's a customer, or an employee, or a reporter, someone will disclose a corporation?s dirty little secrets."
2. Influencing Customers as Citizens
In this age of digital democracy, social media allows companies to influence and view the behavior of their customers after a product or service is bought. In the same vein, more and more consumers are self-identifying themselves as individuals who want to continue ongoing relationships with a business or brand.
The dialogue exchanged between customers and companies can be highly beneficial for both sides, and build and strengthen a sense of community, which is the fundamental purpose of social media. When consumers are treated as citizens, they can do everything from helping a company amplify its voice, to voting on the style of a new product, to improving a service.
Hollender says Seventh Generation uses social media to involve the company's community members with the creation and branding of new products. "We communicate with our people about everything from how they can help us magnify our green message, to what scent we should choose for our next eco-friendly laundry detergent," said Hollender.
3. Getting Your Good Work Out There
A growing number of businesses are leveraging social media to trigger a viral chain reaction of inte-rest around the socially responsible work they?re doing. More and more companies are talking with customers and stakeholders about causes of interest to them, and about how they can work together to have a positive impact on the world.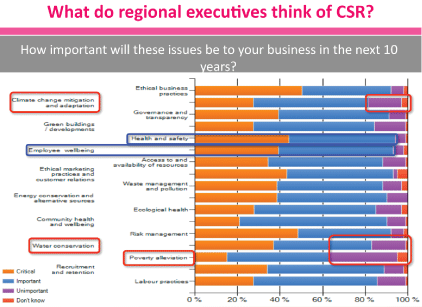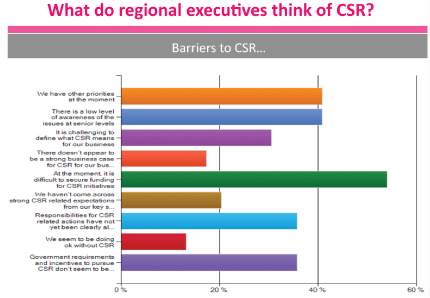 Chip giant Intel is using social media to improve its earth-friendly consciousness, and to engage with other parts of the information and communication technologies (ICT) sector and consumers. Intel's Director of Corporate Responsibility, Michael Jacobson, says his department takes advantage of social media by marketing the positive ways Intel is working to minimize its global carbon emissions, as well as the entire industry's.
"There was a time when we only focused on reducing our own environmental footprint," said Jacobson. "Today, we look for ways to help reduce CO2 emissions across the board, and we do that by talking with our stakeholders individually through social media."
Online networking can help significantly improve a brand's image externally, as well as boost company morale, which is what Nike is focusing on currently. The shoe giant recently launched an internal social media network called the We Portal, which serves as a platform for employees to discuss ways they can socially engage with one another, and how the company can be more sustainable.
Nike's Digital Advocacy Director Laura Adams says social media has become instrumental in Nike's evolution as a brand and as a socially responsible and more sustainable enterprise. "
At the end of the day, it's the people out doing work that are going to get us to achieve our goals," said Adams.