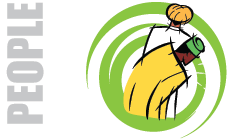 Artificial Sweetners and Health Hazards
Artificial sweeteners have been linked to bladder cancer in laboratory rats. The cancer affects a mechanism in the rat's bladder that does not exist in humans, and, therefore, the FDA does not consider most artificial sweete-ners dangerous for human consumption.
A new study from the Water Technology Center is Karlsruhe, Germany has found that most water treatment facilities cannot remove the artificial sweeteners from the water supply.
A new, more thorough analysis shows that cyclamate, acesulfame,
saccharin, aspartame, neotame, neohesperidin and dihydro chalcone are all out there, polluting our water.
Cyclamate, for example, is banned in the United States. It is legal overseas and in Canada. All the other sweeteners are legal, but each come with a string of health concerns.
The researchers are still uncertain what effects these sweeteners have on aquatic life. Can artificial sweeteners increase the likelihood of cancer in fish or other animals? What is an acceptable level of artificial sweeteners in our water?
Shared by TreeHugger, an online media outlet dedicated to driving sustainability mainstream
1 in 8 with lung cancer shows asbestos exposure in Japan
In April, the Asia Monitor Resource Centre in Hong Kong hosted the Asian Asbestos Conference 2009, at which numerous speakers denounced the tragic human consequences resulting from the continued use of asbestos across the region. It is troubling, then, to see now that a study in Japan shows that one in eight lung cancer patients has previously been exposed to asbestos.
The research was conducted and jointly released by 12 medical institutions across the nation. About 60,000 people die from lung cancer in Japan annually, which according to the new study means that up to 7,500 deaths could be directly attributed to asbestos exposure.
In 2007, only 660 people were recognised as suffering from asbestosrelated lung cancer and thus eligible for government aid.
The research team said that about 60,000 people die from lung cancer each year in the nation.
In fiscal 2007, only 660 people were recognized as suffering from asbestos-related lung cancer and thus eligible for government aid, indicating that many lung cancer patients are excluded from the aid as the exposure has not been confirmed as the cause of their diseases.
Between 2006 and 2007, the research team discovered pleural plaques in 28 patients, or 5.9 percent, through chest x-rays, and in 58 patients, or 12.3 percent, through high-resolution computer tomography.
Pleural plaques were detected through the CT scan mainly in people engaged in professions involving repeated asbestos exposure, with 14 out of 35 patients working in the construction industry and six out of 23 in the metal manufacturing and processing industry.
Shared by CSR Asia, a social enterprise that promotes sustainable business practices
Green Musicians
Of all green musicians out there, one of them really takes the cake in my book: Guster. Why should Guster take the cake? It's easy: Because of Guster, many other musicians can go green with a lot less effort.
Adam Gardener, singer/guitarist for the chilled out band, started a company called Reverb with his wife, Lauren Sullivan. She is a passionate environmentalist. He is a successful musician with tons of first-hand music industry expe-rience under his belt. I suppose it only made sense that the two of them would get together to start an eco-friendly organization for rockers, right?
Reverb is helping musicians across the globe to green their tours. Their client list is too broad to sum up, but Reverb is helping everyone from Fall Out Boy to Bonnie Raitt to Kelly Clarkson go green.
Reverb helps musicians to use clean fuel, seek out carbon neutral venues, reduce waste, recycle, use biodegradable catering products, save energy, put together a green concert rider, produce eco friendly merchandise, collect green sponsors, obtain green bus supplies, and spread the message to fans.
It's a superb organization and thanks to Guster's success, it is reaching musicians at all levels in the industry.
Green Documentaries
With 200 films from 30 countries, the Los Angeles Film Festival (June 18 to 28) in Westwood near UCLA, seems far from Hollywood.
Among the screenings, a few high-profile documentaries cover environ-mental issues. So now it's time they leave the nest of fests and play in theaters for all of us to see:
Bananas!: A Case Study (June 23)
This documentary follows the trial of Nicaraguan banana laborers against companies for poisoning them with pesticides. Between its completion and screening, critical new elements came to light.
The film explores the relationship between the documentary and "the truth," and the responsibilities of activist filmmaking. Director Frednik Gerttern.
Big River Man (June 24)
"Swim for peace in the Middle East, for the Dalai Lama, for clean water, and for the rain forest." That's the mission for 53-year-old Slovene Martin Strel, who swam for 67-days, down 3,278-miles of the perilous Amazon River at a pace of 50-miles and 10 hours a day, enduring piranha nibbles to bring attention to his causes.
Big River Man also swam the polluted Yangzte and Mississippi rivers. Directed by John Maringouin.
The Last Beekeeper (June 25)
A disturbing view of the struggles of three beekeepers, and the
devastating effects of ecological changes happening with a mysterious illness among the bees threatens insects and businesses as well as the honey supply and the pollination of food. Director Jeremy Simmons.
No Impact Man (June 26 and 28)
Though mocked by some media outlets, treehugger wrote about environmentalist Colin Beavan, who embarks on an extreme green living experiment, forgoing take-out, electricity and toilet paper, and dragging his reluctant wife Michelle Conlin and child along for the ride in this meaningful and entertaining documentary. Directed by Laura Babbert and Justin Schein.
The Cove (June 28)
Covered recently in treehugger, The Cove got the Sundance crowd on its feet with the Audience Award and also nabbed awards at Hot Docs, Seattle, and Blue Ocean film festivals. It's called a cross between Flipper and the Bourne Identity, but this documentary is a devastating thriller following activists using covert military tactics and high tech equipment to uncover dolphin slaughter, as well as the hoax pulled over on Japanese consumers. Director Louis Psilhoyos.
Shared by TreeHugger, an online media outlet dedicated to driving sustainability mainstream
Could you breathe better with dirty hair?
Clean hair has often been asso-ciated with proper bodily hygiene. However, a new study out of the University of Missouri suggests that dirty hair may be good for overall bodily health.
Why? Dirty hair absorbs seven times more ozone than clean hair does. That means, the ozone levels around the heads of the unwashed are substantially lower than the clean-headed. People with dirty hair would, in theory, breathe in less ozone.
Ground-level ozone is one of the more dangerous pollutants found in big cities. It's so harmful that citizens are often asked not to exercise outdoors during peak-ozone hours. People who live in cities with high levels of ozone are also 25 -35 percent more likely to die of lung cancer.
The authors of the study are hesitant to say if there is any benefit to keeping your hair dirty.
They did go on record saying that "there may be a net benefit."
Having dirty hair is problematic as well. First off, it's kind of gross. Secondly, 4-oxopentanal, a pollutant, will get caught in your dirty hair and cause respiratory irritation, which is admittedly better than lung cancer but still bad.
Being overly clean may be just as problematic as being unclean. Skipping one ten-minute shower a week can save 25 gallons of water. That's good for the environment, and theoretically, it can keep your lungs bit healthier too.
Shared by TreeHugger, an online media outlet dedicated to driving sustainability mainstream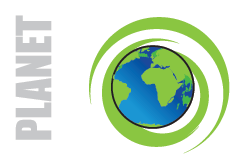 Climate change emerges as top CSR issue
The research result of CSR Asia's project, CSR in 10, shows that companies are seen as allocating more resources to this issue and the emergence of China as a key player in the discourse over appropriate policy will create a new impetus for Asian busines-ses. The CSR in 10 research project examines the top ten issues emerging over the next ten years. CSR in 10 helps businesses to track and prepare for the emer-ging trends over the next decade.
The climate change agenda is also now rapidly shifting from strategies for mitigation to a new emphasis on adaptation. Companies are going to have to demonstrate that they are reducing their own carbon impacts as well as working in partnerships with others on adapting to climate change.
Examining both the business risks and opportunities associated with climate change is going to be increasingly important. Companies should measure and report on their own greenhouse gas emissions and demonstrate what measures they are putting in place to mitigate their climate change impacts, and also contribute to climate change adaptation in the communities in which they operate. There needs to be a renewed emphasis on energy efficiency, the use of renewable energy and integrating greenhouse gas targets into strategic environmental plans.
Shared by CSR Asia, a social enterprise that promotes sustainable business practices
Study warns warming may outstrip Africa's ability to feed itself
By mid century, climate change may have outrun the ability of Africa's farmers to adapt to rising temperatures, threatening the continent's precarious food security, warns a new study.
Growing seasons throughout nearly all of Africa in 2050 will likely be "hotter than any year in historical experience," reports the study, published in the current issue of the British-based journal Global Environmental Change.
Six nations Senegal, Chad, Mali, Burkina Faso, Niger and Sierra Leone are especially at risk because they will face conditions that are today unknown anywhere in Africa.
As a result, even the hardiest varieties of the continent's three main cropsmaize, millet and sorghum-currently under culti-vation would probably not tolerate the conditions forecast for these countries in four decades.
A trio of researchers led by Marshall Burke, a professor at Stanford University's Program on Food Security and the Environ-ment, said urgent measures must be taken to stock seed banks and develop new varieties to stay a step ahead of Africa's shifting agricultural map.
The study is based on a midrange projection from the UN Intergovernmental Panel for Climate Change (IPCC) that forecasts an increase in average global temperatures by 2100 of 2.8 degrees Celsius (5.0 degrees Fahrenheit) over pre-industrial levels.
MIT climate modelers, averaging 400 possible scenarios, have calculated that Earth's surface temperatures will jump 5.2 C (9.4 F) by century's end in the absence of rapid and massive measures to slash greenhouse gas emissions.
Over 40 percent of Africa's population lives on less than a dollar a day, and 70 percent of these poor are located in rural areas and thus largely dependent on agriculture for survival.
The authors note that "adverse shifts in climate can cause devastating declines in human welfare, and have been implicated in everything from famine to slow economic growth to heightened risk of civil conflict."
Burke and colleagues found that while most African nations will face unprecedented climates by 2050, they could anticipate future needs by stockpiling seeds from neighbouring countries with similar conditions today.
Shared by Grist, an online environmental news magazine
Green Road Trip
Riding the "Vehicle for Change," a team of 15 grads and students "dedicated to diminishing environmental and economic issues through education," clamored aboard the Big Green Bus to drive 12,000 miles across the US.
On June 17, they stopped off at the Timberland store in Manhattan to unveil the newly retrofit 1989 MCI bus's eco-features.
The 40-state trek stopped in Washington DC to meet with Legislators from 1pm to 5pm.
After a baseball game with alumni, they moved on to North and South Carolinas, meeting with Charleston's Coastal Conservation League.
Then crossing the south to New Orleans for July 4th, they volunteered at Green Works. Onto Texas, over to California and Yosemite, turning eastbound through Utah, up to Minnesota in August, on to Detroit, Pennsylvania, and back home to New Hampshire.
So how's riding a bus across the country eco-friendly? It's solarpaneled and fueled with waste vegetable oil (WVO). And the interior is retrofit with bamboo floors, VOC-free paints, and other green building materials. Now let's see the carbon footprint when that info is posted.
How's it educational? Workshops cover: Consumption and Recycling 101, Introduction to Renewable Energy, Energy Efficiency Practicum, and Guide to Green Food Choices.
Eco-friendly hand-outs are available from student presenters in this sustainable science fair on wheels.
For the fifth year on this journey, the crew members will post blogs about their experiences (meeting with the NRDC, visiting green roofs, etc.), podcasts, videos, and interact with you via sponsor Changents with renewable energy-powered WiFi on board.
Among the engineering, biology, literature, and public policy student team, Kari Cholnoky, who's majoring in Environmental Studies and Studio Art, says: As a member of the Big Green Bus crew of 2009 (which is the weirdest group of students ever assembled) I have decided to turn Pro. I'm going to educate the living daylights out of anyone that comes my way in an effort to raise awareness of environmental issues and help people make smart decisions on how to live more sustainably.
Shared by TreeHugger, an online media outlet dedicated to driving sustainability mainstream
Climate Talks: Greenland
Around 30 environment ministers and delegates from the world's biggest polluters are set to meet in the Danish territory of Greenland Tuesday ahead of the larger UN climate summit in Copenhagen at the end of 2009.
The informal meeting is taking place in Ilulissat on Greenland's west coast. Danish Climate Minster Connie Hedegaard said it will aim to "change points of view and go further in its conclusions than those in other forums."
The United States, Germany, Britain, France, Russia, Japan, India, and Brazil are all attending the four-day "Greenland dialogue", an annual meeting on climate change first held by Denmark four years ago in the same town.
Only China has not confirmed if it will send a delegation so far. Danish media have speculated that Beijing is still upset about a visit by the Tibetan spiritual leader, the Dalai Lama, to Copenhagen last May.
A spokeswoman for the Chinese Embassy in Denmark told AFP they were still deciding whether to attend.
A number of African countries will also be at the meeting including Sudan, Tanzania, and Mali.
The previous meeting was held in Argentina last year, with Sweden hosting the talks in 2007.
According to an American study published last summer, the Ilulissat glacier, a UNESCO-listed site, lost 94 square kilometres (60 square miles) of surface area between 2001 and 2005 due to global warming.
Shared by Grist, an online environmental news magazine
Eco-point Scheme
An interesting scheme in Japan: Three leading providers of electronic money services said they have asked the government to include their e-money cards on its list of goods and services exchangeable under the Eco-point system.
The three companies are Aeon Co., IY Card Service Co., and bitWallet Inc. Under the Eco-point system, consumers receive points for refrigerators, air conditioners and digital terrestrial televisions designated by the government as environmentally friendly.
Purchases must be made before the end of next March, and consumers can exchange their accumulated Eco-points for other goods and services.
According to a report, the Eco-point system is financed by the government's economic stimulus package and aims to boost consumer spending and cut greenhouse gas emissions.
Shared by CSR Asia, a social enterprise that promotes sustainable business practices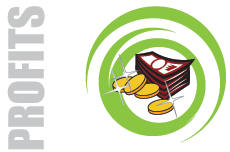 CSR must be seen as an investment
Treating expenditure relating to CSR as investments will help to keep the concept on the Boardroom table in the current economic downturn. More then ever, companies can make a difference to those communities worst hit by the economic crisis and it is important that they move away from traditional forms of philanthropy and towards
community investment strategies. Such strategies linked to issues around the Millennium Develop-ment Goals (and others) can have a huge benefit for businesses in terms of establishing trust, building brands and enhancing reputation, an article in the Manila based Business Mirror.
Shared by CSR Asia, a social enterprise that promotes sustainable business practices
New studies tout the economic benefits of green jobs
Investments in clean energy-such as those encouraged by the American Clean Energy and Security Act-would produce several times as many jobs as the same amount of money spent on traditional fossil fuels, according to new studies released recently by a coalition of environmental groups and research institutes. Lower-income Americans in particular would benefit, accor-ding to a report from the Political Economy Research Institute at the University of Massachusetts, Amherst, which was commissioned by the Natural Resources Defense Council and Green for All.
Upgrading the U.S. economy to rely less on fossil fuels would create a surge of manufacturing and construction jobs that would include renovating homes and buildings to be more energy efficient, tapping clean energy sources such as wind and solar to produce more electricity, and building better transit systems and other infrastructure
improvements.
A separate report produced by the Center for American Progress and released jointly Thursday found that a $150 billion annual investment in clean energy could create a net increase of 1.7 million American jobs and significantly lower the national unemployment rate.
Clean energy investments take dollars that would be spent on energy from overseas and instead invest that money in local, homegrown energy sources and improvements in energy efficiency, which saves homeowners and businesses money, said Bracken Hendricks, a CAP fellow.
That's why clean energy investments create more than three times as many jobs as the equivalent investment in traditional fossil fuels, he added.
The bottom line, said NRDC executive director Peter Lehner, is that the United States will spend trillions of dollars on energy over the coming decades, in one sector or another.
That's especially true for people with lower levels of education, according to the NRDC and Green for All report. It found that about half of the 1.7 million new jobs created by a $150 billion investment in clean energy would be available to workers with a high school degree or less, providing opportunities to lift low-income workers out of
poverty.
The study confirms that a "non-polluting economy" provides more opportunities for people of color and people in urban areas, said Phaedra Ellis-Lamkins, CEO of Green for All.
NRDC's Lehner added that "the two reports provide solid evidence why we need to move forward" by encouraging Congress to pass the American Clean Energy and Security Act, which is expected to be considered soon by the House.
Although ACES is not perfect, Lehner said, it's a starting point for capping global warming pollution and investing in clean energy-and the need for clean energy investments and the resulting benefits to the U.S. economy have never been clearer.
Shared by TreeHugger, an online media outlet dedicated to driving sustainability mainstream
Japan, Norway wasting millions on whaling: WWF
Major whaling nations Japan and Norway are wasting millions of dollars in taxpayer money to prop up what is likely a loss-making industry, an international conservation group said Friday. "It is clear that whaling is heavily subsidised at present,"said a report by the WWF, which analysed the direct and indirect costs of hunting the ocean mammals and selling their meat. "In both Japan and Norway, substantial funds are made available to prop up an operation which would otherwise be
commercially marginal at best, and most likely loss making," it added.
While demand for whale meat is on the decline and prices have about halved over the past decade in Japan, the government had dished out 12 million dollars during the 2008-09 season for the industry to break even, WWF said. Total Japanese subsidies had amounted to 164 million dollars since 1988, the report added, citing government data.
Meanwhile Norway had spent a total of nearly 20 million dollars since 1993 in direct and indirect aid on its whaling activities, said the report, which was co-published with the Whale and Dolphin Conservation Society.
Government subsidies had accounted for almost half of the gross value of nearly all the whale meat sold in the country between 1994 and 2005, the report added, citing a national fisheries sales body. That proportion had decreased in the past three years after the government replaced a costly inspection scheme on whaling boats with an electronic logbook system, the report said.
Japan launched its latest whaling mission in April with the aim of catching up to 60 minke whales off its northeastern coast. The focus of negotiations is now whether to allow Tokyo to conduct commercial whaling near its coast if it scales down its Antarctic hunt.
Japan defends whaling as a tradition and accuses Western critics of disrespecting its culture. It has threatened to leave the IWC if the body does not shift to what Japan believes is its original purpose managing a sustainable kill of whales. Japan agreed in 2007 to suspend plans to expand its hunt to include humpback whales, which are popular with Australian whale-watchers.
Norway and Iceland are the only nations that hunt whales in open defiance of a 1986 IWC moratorium on commercial whaling.
Shared by Grist, an online environmental news magazine
CSR Regulation in Indonesia
An article in the Jakarta Post reports a government representative commenting that more CSR regulation in Indonesia is likely to be passed in order to qualify the new article 74 of Company law that mandates CSR.
The representative quite rightly pointed out that the law is difficult to apply as there are no supporting regulations.
He suggested that the government has noted that many companies support 'CSR' out of profit, rather than building it in as an operating cost and that CSR for most companies is about PR.
This has been pointed about by critics of the law ever since it was passed. How long new regu-lations will take and how clear the follow up regulations will be is anyone's guess.
Shared by CSR Asia, a social enterprise that promotes sustainable business practices
Offshore drilling: a threat to the shores?
The U.S. Senate Energy and Natural Resources Committee gave its blessing for offshore drilling in Florida last week, potentially opening Florida's coasts to oil and gas development.
This is a major reversal that reneges on the Gulf of Mexico Energy Security Act of 2006, which offered the oil and gas industry rights to 8.2 million acres in the eastern Gulf in exchange for the protection of coastal eastern Gulf waters. This agreement was supposed to remain in place until 2022, but would be undone if this bill becomes law.
You should expect to hear the argument, again, that we need offshore drilling to keep gas prices down – that the state of the economy requires it. We wonder, then, how drilling hawks will respond if a spill devastates Florida's beaches or reefs.
According to a federal study, tourism contributes $40 billion to Florida's economy each year and supports half a million jobs.
The U.S. Energy Information Agency has predicted that offshore drilling, even at peak production, will save consumers just pennies at the gas pump.
And that's assuming the gas even gets sold to Americans rather than China, India or any of the other increasingly energy-hungry countries in the world.
Not to mention that it will take years for peak production to be realized and for any economic changes to be felt.
To open Florida's shores to drilling sets us up to accept all the risks of oil and gas development without any of the promised benefits. Lower gas prices and energy security from offshore drilling are mirages at a time when fossil fuels are increasingly outdated.
Shared by CSR Asia, a social enterprise that promotes sustainable business practices