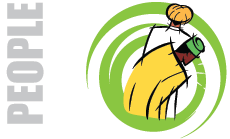 Happiness, No Purchase Necessary
According to the latest research conducted by psychologists at Cornell University, the key to finding happiness is something far more accessible than what product advertisements would like you to believe – simply enough, it's in having new experiences. Whether it be in traveling to new places, taking a hike with some friends, or even participating in some green activism, and investing in experiences delivers more bang for your buck than consumer products.
According to the study, experiences are so effective at making us happy because we truly 'own' them in that they become integrated into our characters and help shape our personalities. Material goods, on the other hand, can really only be 'possessed' and rarely become a part of us in any meaningful way.
"If you go on a hiking trip, and the weather is terrible, you might not view it as a pleasurable experience in the here and now. Instead, you may view it as a challenge, and over time remember the positive aspects of the experience more than the negative aspects," says Gilovich, via The Med Guru.
So, it turns out that being happy is a 'no purchase necessary' emotion. Not only does that mean we are happier producing less waste, but actively helping our planet could be one such experience that makes us even more so.
Shared by TreeHugger, an online media outlet dedicated to driving sustainability mainstream
Report – Business Sustainability
This report by the Boston College Centre for Corporate Citizenship finds that the role of a corporate citizenship manager demands the same professionalism and competency of other senior management functions. However, the role is unique in the wide array of knowledge and skills it demands – necessitating that a corporate citizenship manager be talented, multidimensional, and resilient.
As public expectations of companies grow, corporate citizenship and community involvement have emerged as critical management challenges for business in the 21st century. There is little guidance for companies, however, on what it takes to manage corporate citizenship effectively.
The Boston College Center report found that while 66 percent of U.S. executives say corporate citizenship is a priority for their company, only 33 percent report they have succeeded in integrating corporate citizenship into management policies and processes.
Shared by the Network for Business Sustainability
Pfizer Anti-smoking Campaign
Pfizer Pakistan delivered its anti-smoking message to the public, particularly smokers – employing a powerful mechanism: a poster competition on the theme of "A world without smoking". It was launched in January in select schools in Karachi. The main objective of the competition was to create awareness amongst the school-going children especially teenagers, about the hazards of smoking and to involve young souls to step ahead with a vision of a smoke free world.
Keeping in view the prominent role art can play in addressing social ills, respected critic and author of many books on Pakistani art and an artist herself, Marjorie Husain was requested to head the project as an art coordinator, while Tapu Javeri and Naheed Raza, eminent art personalities, comprised the panel of judges along with Marjori Husain.
Twenty five students from each school were selected to participate. Employing their unique ideas, best art skills, innovation and creativity, the students aptly depicted the theme and their dream of a world without smoking on their posters. A documentary shoot of the participants working on the posters, was also made. Students shared their personal stories for the documentary and their message to smokers.
The exhibition of 57 best posters was held at the Indus Valley School of Art and Architecture Gallery between 26 and 29 of March, 2010. The CSR activity received huge coverage in the local Print and Electronic media. The competition provided an excellent opportunity to create noise about the hazards of smoking on a wider platform. The documentary filmed during the process is slated to run on TV channels by the end of the current year.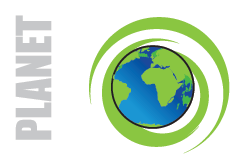 The Toxic 100 Air Polluters
An interesting and very useful study based on Toxics Release Inventory Data was submitted to the USEPA. The really valuable component is the fact that the pollution scores are ranked on the basis of environmental justice (or disproportionate impact on poor and minorities) as well.
Researchers at the Political Economy Research Institute (PERI) at the University of Massachusetts Amherst released the Toxic 100 Air Polluters, , an updated list of the top corporate air polluters in the United States.
"The Toxic 100 Air Polluters informs consumers and shareholders which large corporations release the most toxic pollutants into our air," said Professor James Boyce, Co-Director of PERI's Corporate Toxics Information Project. "We assess not just how many pounds of pollutants are released, but which are the most toxic and how many people are at risk. People have a right to know about toxic hazards to which they are exposed. Legislators need to understand the effects of pollution on their constituents."
Wind Power on the Increase
Wind power generation increased by 31 percent around the world last year, now totaling 157.9 gigawatts, according to a new report from the Global Wind Energy Council. The country with the biggest individual increase: China, which saw more than 100 percent growth in wind power capacity over the last year, accounting for more than a third of the new turbines installed.
The news is not only good for the environment, but also the global economy. Not only does wind power now employ an inter-national workforce of 500,000, the market has swelled to $63 billion. The increase defied analyst predictions that the economic downturn would slow wind development. China, which now derives 25.1 gigawatts from wind, wasn't the only country in Asia placing emphasis on wind. India, South Korea, Japan and Taiwan added a combined 14 gigawatts of generation.
Shared by CSR Asia, a social enterprise that promotes sustainable business practices
Plastiki Ship Makes its Way Across the Pacific
March 20, 2010, the Plastiki set sail with its skipper Adventure Ecology founder and environmentalist David de Rothschild and his intrepid crew of five. They are sailing across the Pacific Ocean to Australia on board a 60 ft. catamaran made from 12,500 plastic bottles to draw awareness to plastic waste worldwide.
They are 17 days into their adventure now and are Tweeting back regularly and have an interactive website going.
According to reports, the crew is settling in. There were huge waves the first night and then little wind the first week. They haven't seen another vessel in sight since their first night but have noticed lots of debris in the ocean. On one day alone they sailed past two jerry cans, one garden tray, two fishing buoys and a large white PVC tray.
The weather continues to be unpredictable, and last Wednesday the winds were very light resulting in the Plastiki bobbing along at only 1.5 knots which was then contrasted by stronger winds last Thursday when they were able to raise the large spinnaker and reach 6.0 knots.
They put out two fishing lines every morning, in the hopes of catching fresh fish to eat daily. As of day 11 they had caught nothing, causing David de Rothschild to wonder "Is it the wrong time of year? Or maybe it really is something more sinister, something by now we have all possibly read or heard something about but maybe haven't still quite registered – Yup! Our oceans are in an almost near complete peril."
They have a floating, high-rise garden on board, planted and hanging from one of the masts. It has kale, mustard greens and swiss chard and is watered sparingly through an irrigation system. This will give them fresh greens, hopefully, for the voyage.
So far it has been sunny skies and smooth sailing for the boat which is now en route to Fanning Atoll near the Hawaiian islands. Powered by solar panels and windmills, the boat was 1352 nautical miles into its 11,000-mile voyage by 5 p.m. Sunday, according to its website.
Shared by TreeHugger, an online media outlet dedicated to driving sustainability mainstream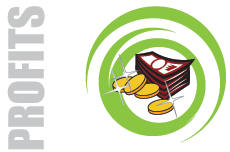 Poverty Increases in Asia
The global economic crisis could have trapped an additional 21 million Asians below the poverty line, according to a new report by the Asian Development Bank and UN. "Achieving the Millennium Development Goals in an Era of Global Uncertainty" noted that the global economic situation threatened the region's capability to beat the Millennium Develop-ment Goals (MDG) deadline of halving poverty by 2015. The problem is very much based on job losses and the transmission mechanisms that were affected by the crisis, such as exports, tourism and external trade. Nevertheless, the report noted that Asia had been able to make impressive gains on a number of goals: reducing gender disparities in primary and tertiary education, stopping the spread of HIV and tuberculosis, and reducing the number of people without access to safe drinking water.
Overall, the region made progress, largely attributed to MDG gains made in China. The report also argues that a bigger investment in human capital is needed to accelerate the achievement of the MDGs, clearly something that the private sector could help with.
Shared by CSR Asia, a social enterprise that promotes sustainable business practices
Wal-Mart's Big Green Announcement
Wal-mart recently announced its goal to cut 20 million metric tons of greenhouse gas emissions by the end 2015. Wal-Mart's supply chain is where the action is. Wal-Mart will work with suppliers to reduce their emissions – which they otherwise might not do – resulting in positive ripple effects around the globe.
It prioritizes the biggest opportunities. Wal-Mart is looking at the products that create the most carbon emissions across their life cycles as well as products that are top sellers – and focusing on those first.
Stacy Mitchell, a researcher at the New Rules Project, author of Big Box Swindle and long-time critic of Wal-Mart, gives a skeptical take: By focusing on suppliers, Wal-Mart continues to deflect attention from the enormous greenhouse gas implications of its own business model. Wal-Mart is rapidly expanding in China, Mexico, and other countries, where it is destroying neighbourhood businesses and replacing them with an auto-oriented form of big-box shopping that is highly polluting.
The store's ongoing green initiatives – from buying up gobs of solar power to rooting out wasteful packaging – have all been impressive. But becoming cleaner or more efficient can sometimes involve hefty upfront costs, and even if it saves money over the long-term, that may prove hard to square with Wal-Mart's focus on constantly hammering prices downward.
Shared by Grist, an online environmental news magazine
Resource inefficiencies blocking Chinese growth
China accounted for 8 percent of the world economy in 2009, while using 18 percent of global energy, 44 percent of steel and 53 percent of cement, according to the Economic Planning Agency.
Pollution surged as China's economy more than tripled in the past decade, spurring concerns that a deteriorating environment may lead to social unrest. Premier Wen Jiabao has called the country's pollution situation "grim" and pledged to limit emissions from coal-powered generators, cement and steel producers and to ensure water quality. The National Development and Reform Commission and the Ministry of Commerce will meet next week to discuss the new regulations aimed at luring "good foreign companies" to invest in China.
China doesn't welcome foreign companies that aren't energy efficient, says the Agency. But unless China can become more efficient in its use of resources, there will simply be a limit to the growth it can attain. And with the costs of pollution and environmental degradation mounting many see China's growth strategy as one of the most unsustainable in the world.
Shared by CSR Asia, a social enterprise that promotes sustainable business practices