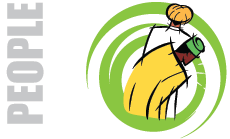 A Poll on MNC's CSR Performance
Multinationals are leading players in the global economy. In recent years, most multinationals have released annual corporate social responsibility reports. Ipsos, a leading global market research institution, collaborated with the Chinese business magazine Global Entrepreneur for an online poll about multinationals' CSR performance. This poll was conducted in November 2007, covering 1,000 respondents of ages 20 – 50 from 10 cities, such as Beijing, Shanghai, Guangzhou, Dalian and Wuhan.
According to the survey, 60 percent of the netizens said that investment and the fulfillment of CSR is in line with the operating philosophy of these companies and is a benefit to Chinese
society. But nearly 40 percent of the surveyed stated that multi-nationals' fulfillment of CSR is just a mandatory action they take in order to save face.
CEO Attitudes towards Sustainability Issues
New Ashridge research was launched recently at the UN HQ in New York at a global forum on the future of management education convened and addressed by UN Secretary General Ban Ki Moon. Key findings from the research are: 76 percent of CEOs and senior executives believe that it is important that senior exe-cutives have the necessary know-ledge and skills to respond to trends like the low carbon economy, resource scarcity and doing business in emerging
markets marked by poverty, corruption and human rights violations. But fewer than 8 percent believe that these know-ledge and skills are currently being developed very effectively, either by their own organisations or by business schools.
According to Matthew Gitsham, the Ashridge author of the report: The research demonstrates a clear demand from CEOs and senior executives for more and better executive education around the business implications of sustainable development – for both current and future leaders.
Handbook on Good Governance Practices for Family Businesses
Paying tribute to the fact that family businesses constitute the world's most dominant form of business organizations, playing a key role in economic growth and employment generation in many developing countries, the International Finance Organi-sation (IFC) has released a handbook that recommends ways to help family businesses improve their sustainability by establishing good governance practices. Most family businesses have a short life span and about 95 percent do not survive the third generation of ownership.
Authors of the handbook argue that this is often the consequence of a lack of preparation of the subsequent generations to handle the demands of a growing business and a much larger family. According to the authors, family businesses can improve their odds of survival by setting the right governance structures in place and by starting the educational process of the subsequent gene-rations in this area as soon as possible. The handbook is being translated into Chinese, Arabic and Russian.
(Shared by CSR Asia, a social enterprise that promotes sustainable business practices)
World's First Post-Petroleum City
The world's first modern ecolo-gical city – Masdar City – occu-pying an area of about 6.5 square kilometer is being built in Abu Dhabi. It will be an entirely car-free city, and multi-story parking lots will be built outside its walls. Masdar will be bisected by a light rail line, and a personal rapid transit system (or PRT – kind of a cross between an electric car and a mini-light rail) will take passengers to within 100 meters of any destination in the city.
Construction workers are already hard at work erecting "stage one" of the project, which includes a 10MW solar power farm, the foundations of Masdar's corporate offices, and Masdar Institute – an academic institution, developed in cooperation with MIT, that will focus on sustainable energy research.
Sandwiched between an expanding airport, a new neighbourhood of luxury villas, a golf club and various other real estate projects, Masdar City will be a self-contained island of sustainability – a city within a city. Just under a million people live in Abu Dhabi; Masdar will house only some 40,000. Another 50,000 commuters will work inside its walls.
(Shared by TreeHugger, an online media outlet dedicated to driving sustainability mainstream)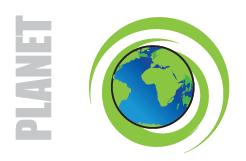 Satellite to Track Greenhouse Gases
The world's first satellite dedi-cated to monitoring greenhouse gas emissions, launched recently in Japan, aims to aid the fight against global warming while boosting its own space industry. The mission will help scientists measure the density of carbon dioxide and methane from almost the entire surface of the Earth, according to the Japan Aerospace Exploration Agency (JAXA).
A Japanese-made H-2A rocket carrying the Greenhouse Gases Observing Satellite (GOSAT) blasted off from Tanegashima, a small island in southern Japan, after a two-day delay due to bad weather. The satellite, also called Ibuki, or "breath of fresh air", will collect data from 56,000 locations around the world, a dramatic increase from the 282 observation points available as of last October, JAXA said.
It is hoped that the launch will boost Japan's space industry's efforts to win satellite launch orders for its H-2A rocket in the face of tough competition from US and European companies.
(Shared by Grist, an online environmental news magazine)
High-End, Completely Sustainable Jewellery
Most of us agree that killing sometimes endangered animals strictly to use their parts for fashion accessories or high end garments is deplorable. But what if the animal is already dead?
Amy Nugent, a jeweller and artist in Vancouver, uses roadkill as the main ingredient in creating jewellery.
According to a recent story in the Canadian Press, the roadkill artist feels that her work is entirely sustainable: "This is all about
honouring the animals and recycling," she said. She uses a wide range of animals in her lines, and her wares seem marke-ted towards upscale fashionistas.
So is this ethical and sustainable? Aside from the unseemly act of peeling dead creatures off the road, there seems to be no further offense to animal life or the law. Could it actually be best to put the animal parts to reuse, instead of having them rot on the road's shoulder?
(Shared by TreeHugger, an online media outlet dedicated to driving sustainability mainstream)
Global Warming Could Unleash Ocean 'Dead Zones'
Global warming may create "dead zones" in the ocean that would be devoid of fish and seafood and endure for up to two millennia, according to a study published in January 2009.
Its authors say deep cuts in the world's carbon emissions are needed to brake a trend capable of wrecking the marine ecosystem and depriving future generations of the harvest of the seas.
In a study published online by the journal Nature Geoscience, scientists in Denmark built a computer model to simulate climate change over the next 100,000 years. At the heart of their model are two well-used scenarios which use atmospheric levels of carbon dioxide (CO2), as an indicator of temperature rise.
Under the worst scenario, CO2 concentrations would rise to 1,168 parts per million (ppm) by 2100, or about triple today's level. Under the more optimistic model, CO2 would reach 549 ppm by 2100, or roughly 50 percent more than today.
Lead scientist Gary Shaffer of the Niels Bohr Institute at the University of Copenhagen said it was unclear, in the grim light of this study, whether future gene-rations could look to the oceans as a major reserve of food.
"Reduced fossil-fuel emissions are needed over the next few generations to limit ongoing ocean oxygen depletion and acidification and their long-term adverse effects," he said.
(Shared by Grist, an online environmental news magazine)
First Green Food County in China
For the first time, an entire county in China has been certified to produce green food. Ruyuan Yao Autonomous County in Guangdong has become China's first model green food production centre, with eight green food types listed including vegetables, Chinese pea, Brazil nuts, and whitebait. Currently, the county has 18 companies involved in green food processing, with annual green food production totaling 30,000 tons (and 200 million RMB). Green food production in Ruyuan has driven cooperation between corporations, associations and farmers with the result that many of the latter have been lifted out of poverty.
(Shared by CSR Asia, a social enterprise that promotes sustainable business practices)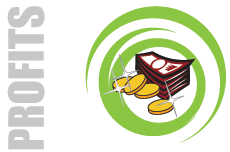 Energy Innovation: Renewable Energy Research Center
A joint renewable energy research center is being set up in Spain and Portugal.
The socialist governments of both nations have made it a priority to boost spending on training and technology to make their economies more competitive. Portugal, which is almost entirely dependent on imported energy, aims to collect 45 percent of its total power consumption from renewable sources like solar and wind power by 2010. Spain aims to triple the amount of energy it derives from renewable sources by 2020. Spain is already among the three biggest producers of wind power in the European Union along with Germany and Denmark, according to agence France-Presse.
The Real Price of Rubber
To feed its booming automobile and tyre industry, China plans to increase its natural-rubber production by 30 percent from 2007 levels by 2010. As a result of tripling rubber prices over the past decade rubber plantations have boomed in Xishuangbanna, Yunnan, leading to drastic loss of forests; between 1976 and 2003 alone the total forest cover decreased to less than 50 percent and that of primary rainforests even to 3.6 percent. Scientists at the Xishuangbanna Tropical Botanical Garden (XTBG), the Chinese Academy of Science's institute for conservation research, have calculated the ecological costs of rubber plantations: a total of 6 million tonnes of biomass carbon stock were lost in the prefecture between 1976 and 2003.
(Shared by CSR Asia, a social enterprise that promotes sustainable business practices)
Eco-Friendly Car Rentals
Mint Cars on demand is a new alternative to car ownership, 24 HR Rental Cars, Taxi's and Public Transportation in New York. Members get on demand access to vehicles 24/7 for as little as an hour or as much as several days. Mint claims a diverse fleet of fuel efficient vehicles such as Smart Cars, as well as some old-school non-ecomobiles which the company calls "fun cars for that special occasion."
Mint helps reduce carbon footprint by taking cars off the road which means, less traffic, less pollution and a reduced depen-dency on fossil fuel. Other advantages are that people don't have to deal with car payments, insurance, maintenance or (and this leaves more room for pedestrians and bikes) parking.
Drivers use the Drive Mint website to pay a one-time application fee and if approved they receive a smart card which is swiped on the vehicle's sensor to gain immediate entry.
Now, Mint also offers a very special rate of two dollars per hour to rent a car Monday through Thursday.
(Shared by TreeHugger, an online media outlet dedicated to driving sustainability mainstream)
Lack of Media Understanding on Climate Change
In today's world, media accuracy is crucial. A Chinese climate change scientist with the Research Institute of Forest Ecology, Environment and Protection at the Chinese Academy of Forestry, Jiang Youxu, was branded a villain for proposing an environmental tax to finance reforestation in order to reduce greenhouse gas emissions. His actual words at the China Forest and City Forum: "As urban forests have so many obvious beneficial functions, shouldn't we further consider the idea of an environmental tax? [Since] every city-dweller is putting out carbon, we could give 10 or 20 yuan to a fund [and] this money could be used for reforestation, or businesses could use the money from the taxes to plant urban forests," were soon interpreted and distributed by online media outlets as follows: "Academic calls for 'breathing tax', 20 yuan per person per month to protect the environment."
If he had suggested such a thing, then perhaps the abuse he has received was not undeserved. However, the question remains: did the media accurately and objectively report his actual speech?
To an extent, the fuss over the "breathing tax" reflects both sloppy reporting and a lack of in-depth knowledge regarding climate change among Chinese media workers. But more importantly, the whole story demonstrates the chasm that separates scientists, the news media and the public, states China Dialogue.