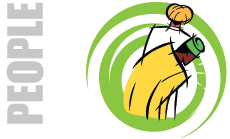 Governments Must Take Collective Action: Amnesty International Human Rights Report 2008
Amnesty International (AI) recently released its 2008 State of the World's Human Rights Report. This report reveals that sixty years after the Universal Declaration of Human Rights was adopted by the United Nations, people are still tortured or ill-treated in at least 81 countries, face unfair trials in at least 54 countries and are not allowed to speak freely in at least 77 countries. Through its report, Amnesty International challenged world leaders to apologize for six decades of human rights failure and re-commit themselves to deliver concrete improvements.
"The human rights flashpoints in Darfur, Zimbabwe, Gaza, Iraq and Myanmar demand immediate action," said Irene Khan, Secretary General of Amnesty International, launching AI Report 2008: State of the World's Human Rights.
"Injustice, inequality and impunity are the hallmarks of our world today. Governments must act now to close the yawning gap between promise and performance," Khan said.
The results from Asia show that the challenge to match unbridled economic expansion with an increase in economic, social and cultural rights for the region's poor remains unmet. Asia also remains the only region in the world that does not have an overarching human rights instrument – although the ASEAN charter is in progress. One of the key trends emerging from the report was the evasion of corporate accountability for human rights abuses.
Amnesty International cautioned that the biggest threat to the future of human rights is the absence of a shared vision and collective leadership. Governments must set a new paradigm for collective leadership based on the principles of the Universal Declaration of Human Rights.
The AI Report states that human rights problems continue to grow worldwide, and leaders must re-commit themselves to take action and improve the situation. Through this Report, AI asserts that year 2008 presents an "unprecedented opportunity" to world leaders and emerging countries to set a new direction and reject the policies& practices that have led to the deteriorating of human rights.
University of Washington to Establish Eco-College
The University of Washington (UW) recently released plans to create the largest environmental college in the world. The College of the Environment would combine the University's current schools of forestry, fishery sciences, atmospheric sciences, earth and space sciences, marine affairs, and oceanography. It would create a new programme: Environment, Society and Culture. The new college, scheduled to open in fall 2009, would start with 97 faculty members, 1,135 students and a budget of more than $60 million. It would grant degrees at the undergraduate, graduate and postdoctoral levels.
"Certainly, higher education in general has a responsibility to tackle challenges that threaten the well-being of the planet. The UW is strongly positioned to truly advance the contributions of academia to the very concrete problems of the world around us," according to a UW report released in May 2008. Jay Manning, director of the state Department of Ecology praised the idea as an outstanding one and said that, "The timing is perfect. I think the public is ready for this, and there's a generation of kids who are more interested in the environment than any generation has been since the 1970s." Furthermore, he said UW research – especially by the Climate Impacts Group – has had a profound effect on the climate change debate both in Washington and elsewhere in the world.
Other universities that have environmental colleges include Duke, Stanford and Yale. In Washington state, Western Washington University has been a pioneer, forming the Huxley College of the Environment nearly 40 years ago. However, according to the UW report, no existing environmental college would come close to the scope of its plans: "The UW is better positioned to meet these challenges than any other university in the country or the world."
The UW report says the college would produce students who could significantly add to the science and practice of protecting the environment: "It will be a bold, creative, problem-oriented hotbed of ideas."
City Residents Emit Less CO2: Brookings Institution Study, U.S.
Residents of the 100 largest metropolitan areas in the United States emit less carbon dioxide pollution per capita than the U.S. average, according to a new study. The Brookings Institution analyzed data on household and transportation energy use and found that the average U.S. resident was responsible for about 2.87 tons of carbon pollution a year, but that residents of the U.S.'s 100 largest metro areas had footprints of just 2.47 tons a year on average. Among the 100 largest cities, Honolulu residents were responsible for the least per capita emissions: about 1.5 tons per person per year. Lexington, Ky., fared the worst among the ranked cities with about 3.81 tons of CO2 per person per year. Overall, West Coast cities fared better than Eastern ones due to warmer climates, more aggressive energy-reduction policies, higher fuel and electricity costs, and a greater reliance on hydropower. To lower everyone's footprint, the study authors recommended increasing funding for mass transit and clean-energy R&D, and passing federal legislation to put a price on carbon emissions.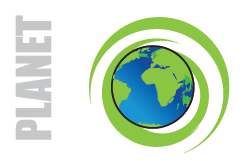 Giant Space Food: China's Solution to Food Crises
Governments all around are world are reacting to the global food shortage by growing more food. The Chinese, however are dealing with the food shortage by growing the same amount of food – just really, really big. The Chinese Academy of Sciences is coordinating this unique programme whereby food seeds get blasted to outer space and after they return, transform into enormous, exceptionally-sized foods. Picture 210-pound pumpkins, 2-pound tomatoes, and cucumbers that are over 2-feet long. This programme currently feeds families in 22 of China's provinces, which are taking part in this programme. Scientists have found no definitive explanation as to why "space seeds" mutate. Some speculate that it may be a result of cosmic radiation, micro-gravity, and magnetic fields. There is seemingly no reason that space seeds should be a miracle food, and environmentalists worry about the unknown danger to our health of space food.
The China Academy of Sciences first started looking at the benefits of growing seeds in space in 1987. Two years ago, the Shijian-8, the first recoverable satellite designed solely to carry space seeds, was blasted into outer space on China's Long March rocket, with more than 2,000 seeds. Once the seeds are returned from space, they are cultivated and only fruit or vegetables that show improvements in size, taste or vitamin and mineral content are selected. Vast farms are being used to cultivate crops as space fruit and vegetables are put on dinner tables across China.
According to Chinese expert Lo Zhigang, "some of China's space seed products are already exported to Singapore, Thailand, Malaysia and Japan. These include breeds of cucumber, sweet pepper, tomatoes and broccoli." Chinese scientists claim some space fruit and vegetables are better than the original. The Vitamin C content in some vegetables is nearly three times higher and there is a marked increase in trace elements such as zinc. Yields of space rice are also 25 per cent higher. To date China has bred more than 50 new species of plants and has plans to produce more than 200 new species.
Recycling Sewage Water: Safer, More Efficient Option
Cities in the U.S. are recycling wastewater for drinking, through a process called indirect potable use. This initiative is being called "toilet to tap" proposals by its opponents, due to the drinking-former-toilet-water gag factor and also the high cost involved.
Cities across the U.S. have been using recycled wastewater since decades for nonpotable needs, like agriculture and landscaping. Thus, the technology already exists. In El Paso, Texas, indirect potable reuse, supplies 40 percent of the city's drinking water; in Fairfax, Va., it supplies 5 percent. Orange County, California established earlier this year, the largest and most high-tech water-recycling system in the world that churns out 70 million drinkable gallons of water a day from effluent. Los Angeles plans to recycle 4.9 billion gallons of wastewater by 2019.
It is a three-step process: Sewer water that has already been treated by the county's sanitation district goes through a microfilter to remove solids and bacteria, and then undergoes a reverse-osmosis treatment. Finally, it is treated with ultraviolet light and hydrogen peroxide to get rid of contaminants that are left.
Recycling sewage water is a more
efficient and safe option, especially when compared to sea water. Desalination of ocean water is economically and environmentally much more expensive than sewage-water recycling, according to a recent report by the Pacific Institute, California. Orange County water officials estimate desalinated water costs between $800 and $2,000 per acre-foot to produce, while its recycled water runs about $525 per acre-foot. Desalination also uses more energy (and thus produces more greenhouse gas emissions), kills tiny marine organisms that get sucked up into the processing plant, and produces a brine by-product laced with chemicals that goes back into the ocean.
According to experts, reverse osmosis coupled with ultraviolet light and hydrogen peroxide treats wastewater beyond what federal and state drinking standards require, they say. The Environmental Protection Agency (EPA) has conducted research in Denver and San Diego on the safety of direct potable reuse and found recycled water is often of better quality than existing drinking water.
Researchers Aim to Turn Animal Waste into Plastic
Researchers in New Zealand have developed a process to convert animal protein waste – that would be blood and feathers – into plastic. "The material we can produce has the strength of polyethylene, the plastic used in milk bottles and plastic supermarket bags, but it's fully biodegradable," says Dr. Johan Verbeek, adding, "Plant proteins have successfully been used to make bioplastics, but animal protein has always ended up gumming up the extruder." Mmm -pass that milk bottle! The bioplastic would actually likely end up as agricultural sheeting, seedling trays, plant pots, and the like. Says Verbeek: "The aim is to stay away from any food packaging."
That's probably for the best.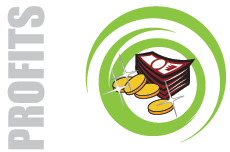 Surge in Fuel Prices Hits Indonesia's Poor
Indonesia, South-east Asia's largest oil producer, quit the Organization of Petroleum Exporting Countries (OPEC) this week as it is unable to meet domestic demand due to aging wells and declining investment. The country has for decades helped cushion the cost of fuel to protect the poor but slashed subsidies this week causing prices at the pump to jump nearly 30 per- cent overnight. To prevent massive street riots, the government is offering US$ 10 a month to the country's 19 million poorest families. Finance Minister Sri Mulyani has said "Although fuel prices have been raised by 28.7 percent, the government will have more in its budget for the poverty eradication programme".
Days earlier, the government slashed fuel subsidies to avoid a budget blowout. Soaring oil prices are affecting countries around the globe, but Indonesia has for decades helped cushion the cost to protect the poor in the country of 235 million.
Prices at the pump jumped nearly 30 percent overnight, as did the cost of cooking fuel. The fuel hikes have pushed up the cost of basic commodities such as rice, tofu and eggs.
Residents living in ramshackle homes set up under an overpass in northern Jakarta were trying to find ways to make their meagre incomes stretch further. Some were cutting back on food, while others stockpiled wood for cooking or rode bikes to work instead of taking the bus.
The US$ 1.5 million aid package is expected to be extended after presidential elections next July.
Global Food Crisis: Philippines Rice Farming Suffers
Rice prices in Philippines have soared recently due to a global surge. Philippine's 2,000-year-old rice terraces in the Coridellera mountains, recognised by Unesco as a World Heritage site, are declining at an alarming rate and falling into disuse as farmers leave for more lucrative trades. According to Raymond Bahatan, head of Ifugao's agriculture office, productivity of these rice terraces has fallen to 2.5 tonnes per hectare, below an average 3.8-4.2 tonnes.
The amount of land is fixed and yield increases are limited because it is difficult to harvest more than one crop per year in this high-altitude environment. Philippines is the world's biggest importer of rice. It expects to ship in 2.7m tonnes this year, almost 10 percent of the total needed to feed a population of 91 million that is growing annually by more than 2 percent, states Jonathan Watts in a recent report in The Guardian.
According to the Manila-based Asian Development Bank, the 30 million people in Philippines who live on less than a dollar a day spend nearly 60 percent of their income on food. Due to a surge in rice and oil prices, inflation hit a three-year high of 8.3 percent in April. According to the bank, a 10 percent rise in food prices will push an additional 2.3 million into poverty.
In Philippines, the pressures are demographic, according to Duncan Macintosh of the International Rice Research Institute. The Catholic Church, a powerful force in the Philippines, is predicting rice instability for at least three more years. Alarmed by the rice crises, the Philippine government has ordered a halt to the conversion of farmland to other uses. The government is promoting eco-tourism tours and is also marketing the local 'tinawon' rice variety overseas. Family planning is important if Philippines is to become more self-sufficient in rice, says President Arroyo.
Rising Prices Threaten Starvation in Bangladesh
Rising prices have triggered a food crisis in 36 countries and the threat of malnutrition worldwide is looming. FAO (Food and Agriculture Organization) has estimated prices are likely to remain high for at least 10 years. FAO has confirmed it is cutting food handout rations to some 73 million people in 78 countries. The price of rice, Asia's staple food, has increased to 74 percent in the past year. "Prices will keep going up as production fails to keep up with soaring demand," cautioned the International Rice Research Institute recently.
The price of rice, Asia's staple food, went up by more than 10 percent in a single day in Bangladesh recently. Rice-importing countries Bangladesh, Vietnam and Afghanistan have been thumped hardest, as the world's biggest rice producers including China, India and Indochina are restricting exports to protect their stocks and limit inflation. The impact of high food prices has triggered unrest in dozens of countries, the latest in the Philippines, subsequent riots in Haiti and Egypt.
Presently Bangladesh is facing its worst food shortages. Twice hit by severe flooding last year and devastating cyclone Sidr have left hundreds of families surviving on one meal a day after spending up to 80 percent of their income on food. Economists estimate 30 million out of the Bangladesh's total population of 150 million could go hungry if the present situation goes on.