The good news from Pakistan is that many in the corporate sector, have now started accepting the importance of Corporate Social Responsibility as an integral driver of overall business strategy. Many companies are executing various CSR activities, moving beyond pure corporate philanthropy, and devising CSR strategies for the sustainability of their business, the stakeholders and the environment.
A somewhat unique, even peculiar aspect of CSR in Pakistan has become the need for CSR to work towards urging positivity in a population that is otherwise at a high level of despondency, brought about largely by Pakistan's frontline stand in the global war against terrorism. This is perhaps a great example of CSR going beyond established parameters in response to very specific ground realities.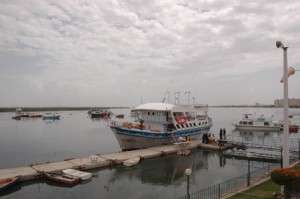 Coca-Cola Pakistan, in business in this country for 59 years, recently decided to take up this cause. Following their global campaign, "Reasons to Believe", Coca-Cola decided to give people reasons to believe in a better Pakistan. The need to spread this message effectively became as important as the message itself. So the company decided to take the digital community on board, organizing a bloggers meet-up on March 11 on boat!. Called The Happiness Cruise, it provided a completely new experience to the participants, away from the noise and distractions of the city.
With Wi-Fi in place on the boat, enabling participants connect to the world in real time, representatives of Coke spoke about Coca-Cola's philosophy of sharing happiness and spreading positivity. Highlighted were Coke's efforts of promoting optimism globally since last 125 years, and the positive aspects of Pakistan which need to be recognized, appreciated and endorsed on the global platform for the positive image building of the country .
Then a presentation was made on Coke's new campaign, spearheaded by a really touching infomercial, Reasons to Believe in Pakistan.
After the presentations, the floor was opened for discussion and with nearly 30 active bloggers, twitterati and other new media activists present, the discussion was fast-paced and animated, with many thoughts and ideas being shared and debated. At the end, the participants took a pledge to support Coke for taking this initiative forward and signed a resolution which stated:
"On this eleventh day of March, 2012, we, the undersigned, hereby resolve to join hands and work together towards spreading happiness and promoting positivity in our society."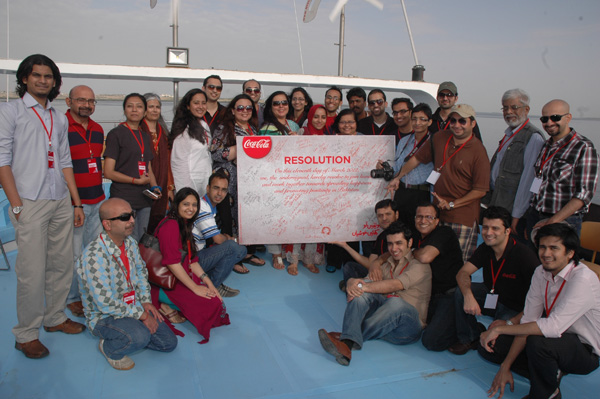 During these times of socio-economic adversity in Pakistan, prosperity can only come through change – positive change! Thus, the effort also interlinks with the fact that a happy nation will be a healthy nation and prosperity is majorly dependant on the psychological health rather than just materialistic augmentation. The fact that the brand, which all too often is hauled up on various issues all over the world, took the decision to reach out to the digital community is itself noteworthy. Even much more so than traditional print or electronic media, bloggers are fiercely independent and with practically no editorial restrictions to work within, they can be strong critics if not convinced. So a company or brand has to be really sure of its intentions and willing to walk the talk if it wishes the digital community to support its initiatives.